A California federal jury found Tuesday that Monsanto's Roundup weedkiller was likely a substantial factor in causing a man's cancer, delivering a major blow to the Bayer AG unit in the first such federal bellwether trial and setting the stage for a second phase to determine damages.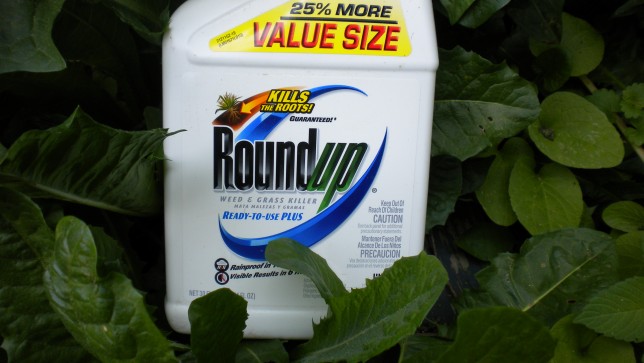 Source: www.law360.com/articles/1138531/breaking-monsanto-s-roundup-likely-caused-cancer-calif-jury-says
Five women and one man reached their unanimous verdict in favor of plaintiff Ed Hardeman after deliberating for a week. In reaching its decision, the jury effectively rejected Monsanto's argument that there is no way to know what caused Hardeman's Non-Hodgkin lymphoma.
The verdict marked the end of the first phase of the closely watched two-part trial that began Feb. 25. In the initial phase, the jury was tasked with deciding whether science supports the conclusion that Roundup and its active ingredient, glyphosate, can generally cause Non-Hodgkin lymphoma and whether it specifically caused Hardeman's cancer, leaving damages and other claims to be decided in the second phase.
Glyphosate Box

Glyphosate Residue Free Certification for Food Brands – Click Here

Test Your Food and Water at Home for Glyphosate – Click Here

Test Your Hair for Glyphosate and other Pesticides – Click Here to Find Out Your Long-Term Exposure
Hardeman, 70, testified that he used Roundup to kill weeds and poison oak on his 56-acre property in Santa Rosa, California, for more than 25 years, between 1986 and 2012, and that mist from the spray frequently fell on his skin and face. Hardeman was diagnosed with stage 3 Non-Hodgkin lymphoma in 2015 at age 66 and has since undergone cancer treatment.
A slew of oncologists and pathologists testified for both sides, presenting the jury with widely divergent views on possible links between Roundup and cancer.
During closings, Hardeman's attorneys argued that his exposure to the herbicide had been extreme and that their experts had presented "overwhelming evidence" in the form of animal studies, mechanistic data and epidemiological data that showed the risk of getting NHL increases the more a person uses Roundup.
But Monsanto's counsel, Brian L. Stekloff of Wilkinson Walsh Eskovitz LLP, criticized the plaintiff's cancer studies as inadequate and unreliable. He argued that Hardeman has the most common non-Hodgkin lymphoma and ultimately it is impossible to completely rule out chronic hepatitis C and hepatitis B as a contributing factor to his cancer.
On Tuesday, the jury sided with Hardeman, finding that it was more than 50 percent likely that his use of Roundup substantially contributed to his cancer.
The case will now proceed to the second trial phase to determine damages and whether Monsanto failed to warn Hardeman about the product's alleged cancer risks. The parties will present opening arguments in the next phase of the trial on Wednesday.
Hardeman's lawsuit is the first case to go to trial out of hundreds of similar lawsuits that are pending before U.S. District Judge Vince Chhabria over cancer allegations involving Monsanto's Roundup and Ranger Pro herbicides. As of January, more than 600 Roundup product liability cases had been consolidated in California's Northern District.
The next case to go to trial will be Pilliod v. Monsanto, which is set to begin about March 28 in state court in Oakland. A second bellwether trial in the federal MDL is scheduled to start in May. However, Judge Chhabria said during a hearing earlier this month that he will likely "push the pause button" on the federal litigation after the Pilliod verdict comes down to allow the parties to consider settlement negotiations.
The Hardeman trial comes after a state jury hit Monsanto last summer with a $289 million verdict, later reduced by the state judge to $78 million, over similar claims brought by a former school groundskeeper who had sprayed 150 gallons of Ranger Pro with minimal protection on five school campuses for years. Monsanto is appealing the verdict.
Hardeman is represented by Aimee H. Wagstaff of Andrus Wagstaff, Jennifer Ann Moore of Moore Law Group PLLC and Brent Wisner of Baum Hedlund Aristei & Goldman PC.
Monsanto is represented by Brian L. Stekloff, Julie Bendix Rubenstein, Rakesh Kilaru and Tamarra Matthews Johnson of Wilkinson Walsh Eskovitz LLP.
The case is Hardeman v. Monsanto Co. et al., case number 3:16-cv-00525, and the MDL is In re: Roundup Products Liability Litigation, case number 3:16-md-02741, both in the U.S. District Court for the Northern District of California.