Following the guilty verdict handed out on Friday to Monsanto in the landmark legal case in San Francisco, which judged that the glyphosate-based weedkiller Roundup causes cancer, the pressure has mounted on Monsanto's new owner Bayer from all over the world.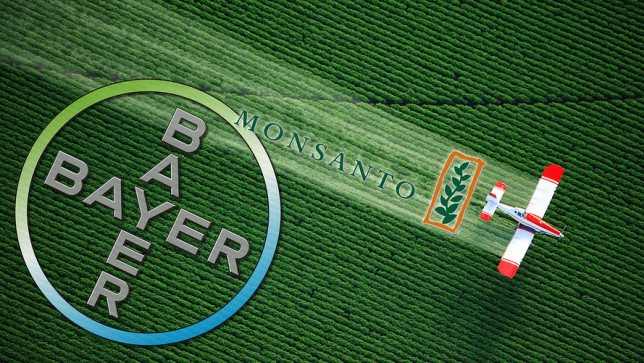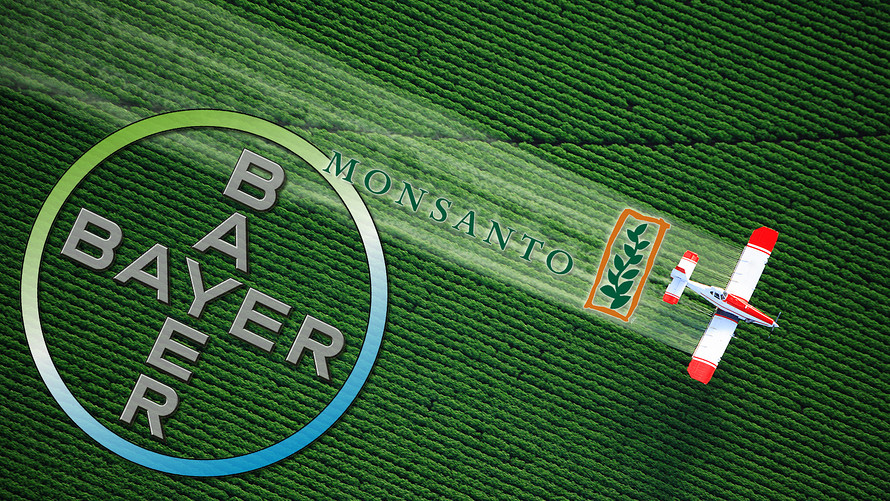 Sustainable Pulse has put a review together of some of the most important global reactions to the verdict, which is set to see Monsanto pay out $289 Million in total damages to Mr. Dewayne Johnson, in the first of over 5000 legal cases that have been filed.
European Political Pressure
A spokesman for the German Environment Ministry stated on Monday:
"Use of glyphoste-based weed-killers should be halted during the current legislative period which ends in three years."
France's Environment Minister, Nicolas Hulot, told France 24:
"This is the end of arrogance for Bayer and Monsanto. But it (this verdict) can never repair what this American gardener has irreversibly suffered. This is also true for Paul François [a Charentais cereal farmer who has been fighting Monsanto since 2007 after he was seriously poisoned by the Monsanto herbicide Lasso]," said Hulot. "Nothing will repair the pain and loneliness of these victims. It really is the weak fighting against the strong.
Glyphosate Box

Glyphosate Residue Free Certification for Food Brands – Click Here

Test Your Food and Water at Home for Glyphosate – Click Here

Test Your Hair for Glyphosate and other Pesticides – Click Here to Find Our Your Long-Term Exposure
Luigi De Maio, Deputy Prime Minister of Italy and Minister of Economic Development, Labour and Social Policies, posted on Facebook:
"This judgment is sadly correct: we must combat the invasion on our market of this substance, a threat that comes with monstrous trade agreements signed only in the name of profit. Health and the precautionary principle are the beacon of our government action. It is enough for trade agreements that endanger the health of citizens."
Eric Andrieu, chair of the European Parliament's special committee on the EU's pesticide authorization process Tweeted:
"When there is a controversy it is necessary to at the very least apply the precautionary principle in order to protect the health of 500 million Europeans,"
Retailer Pressure
Some of the largest retailers in the UK – Homebase, Wilko and B&Q – stated Monday that they have already started a review of their glyphosate product ranges.
Cancer Council Pressure
Cancer Council Australia's chief executive officer Professor Sanchia Aranda said:
"Studies — which are of variable quality — are mixed. But some definitely show an association with cancer called non-Hodgkin's lymphoma in people who use these chemicals frequently,"
"There's some suggestion in the US court case that they have more information than what they're letting on. We would also be concerned by the concealment of evidence that might support this man's case."
Stock Market Pressure
Bayer shares plunged as much as 14% to a five-year low in the wake of the verdict and Scotts Miracle-Gro (the exclusive distributor and marketer of consumer Roundup in the U.S.) saw shares tumble over 3%.
In Australia concerns about glyphosate drove down Nufarm shares almost 17 % to their lowest since February 2016.
Macquarie Bank analysts estimate Nufarm earns about a fifth of its revenue from products containing glyphosate, the world's most widely-used herbicide.
"There is longer term regulatory risk (regarding) this, if (we) do see a change of regulatory stance over time," Macquarie analysts wrote in a note published on Monday.