Greenpeace today criticised the European Commission for diluting new proposed vehicle efficiency standards, following pressure from the car industry.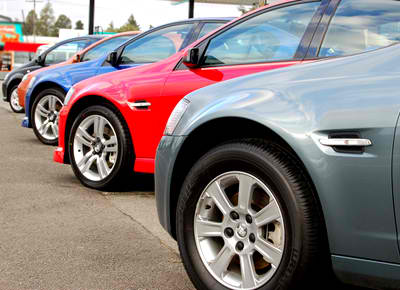 The Commission has confirmed a previously agreed target of 95 grams of CO2 per kilometre (or about 3.7 litres of fuel per 100km) for the average passenger car sold in Europe in 2020. This follows a target of 130g CO2/km in 2015, which carmakers are expected to reach ahead of time.
A new loophole, inserted following lobbying by car companies, would undermine the overall fleet target. Instead of calculating average fleet emissions by adding up the emissions of every car and dividing by the number of cars, carmakers will be allowed to offset the most polluting cars against a smaller number of their cleanest cars. If this accounting trick makes it into the final law, carmakers will be able to sell more polluting cars, resulting in real average fleet emissions in excess of 95g CO2/km, said Greenpeace.
Proposed car efficiency standards would allow cars with emissions below 35g CO2/km to count 1.3 times towards the fleet emission average, up to a limit of 20,000 cars per manufacturer.
Greenpeace EU transport policy director Franziska Achterberg said: "These proposed efficiency standards bear the fingerprints of the car lobby. It is a timid opening move by the Commission ahead of tough negotiations with the European Parliament and EU governments. There is a lot to be gained from strong efficiency targets, both for drivers and the climate."
The Commission also confirmed a much weaker target of 147g CO2/km for vans by 2020. This requires only a feeble emission reduction effort of 19% in ten years and could encourage carmakers to attempt to reclassify large cars as vans to avoid tighter targets.
The Commission failed to propose any efficiency targets for 2025. Without this milestone, the rate of technological innovation could slow down in Europe, threatening the competitiveness of European cars on the global market, warned Greenpeace. Europe is currently the global leader on vehicle efficiency, but the United States and China are catching up.
"Without further targets for 2025, Europe's carmakers could quickly fall behind competitors on car technology. While Europe dithers, the US and China are snapping at its heels and rapidly improving their cars. Only with clear direction will the car industry make the necessary investments to unlock technologies that get cars off oil altogether," added Achterberg.
Efficiency standards reduce Europe's need for expensive crude oil imports and drive down fuel bills for drivers. European drivers currently pay between €1,235 and €2,143 to fill their tanks every year. A 95g CO2/km target without loopholes would cut costs to between €962 and €1,665 by 2020, according to independent calculations. If EU governments decide to set a target of 60g CO2/km by 2025, fuel costs will drop further to between €494 and €863 by 2030.
Greenpeace calls on the European Parliament and EU governments to lower the 2020 cars target to 80g CO2/km and to back a 2025 target of 60g CO2/km.