A California consumer has sued Quaker Oats for failing to disclose that 17 of their products contain the world's most used weed killer, glyphosate.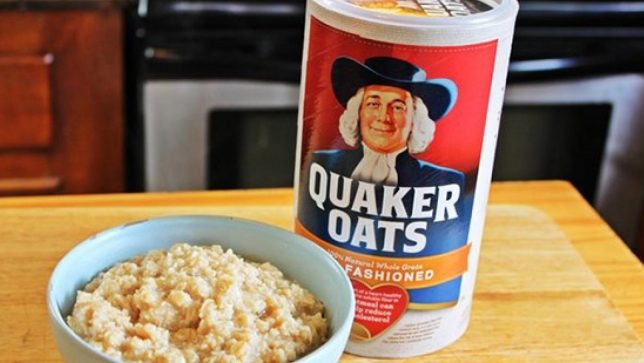 Morgan Steckler, on behalf of himself and all others similarly situated, filed a complaint on October 26th in the U.S. District Court for the Central District of California against PepsiCo Inc. and The Quaker Oats Co. Inc. citing the Consumers Legal Remedies Act and Unfair Competition Law.
This latest lawsuit follows similar recent cases filed against General Mills and Bob's Red Mill over glyphosate contamination of their products. Glyphosate is a 'known carcinogen' according to the State of California.
General Mills is facing a potentially damaging class action lawsuit after a florida woman accused it of engaging in deceptive business practices, by not alerting the public that their Cheerios and Honey Nut Cheerios cereals contain the weed killer.
According to the Quaker Oats complaint, the defendants sell, manufacturer and market several products under the Quaker Oats brand and make "several detailed representations about the health attributes of the products on the front of the product packages."
The suit references recent testing by the Environmental Working Group which revealed that the defendants' products contain glyphosate..
The plaintiff holds PepsiCo Inc. and The Quaker Oats Co. Inc. responsible because the defendants allegedly made false product health representations and material omissions regarding the products' labeling.
Glyphosate Box

Glyphosate Residue Free Certification for Food Brands – Click Here

Test Your Food and Water at Home for Glyphosate – Click Here

Test Your Hair for Glyphosate and other Pesticides – Click Here to Find Our Your Long-Term Exposure
Steckler has requested a trial by jury and seeks restitution and disgorgement, award of attorneys' fees, costs, and such further relief as may be just and proper. He is represented by Patricia N. Syverson and Manfred P. Muecke of Bonnett, Fairbourn, Friedman & Balint PC in San Diego, California and others.
The legal cases targeting food brands have all followed the landmark cancer trial verdict in San Francisco, in which Monsanto was ordered by a jury to pay over USD $289 Million (later reduced to $ 78 Milion) in total damages to the former school groundskeeper Dewayne Johnson, a California father who has non-Hodgkin's lymphoma, which was caused by Monsanto's glyphosate-based weedkiller Roundup.