The Greens / European Free Alliance group in the European Parliament released the results Wednesday of a unique long-term exposure 'pesticides in hair' testing project, initiated by The Detox Project and Kudzu Science.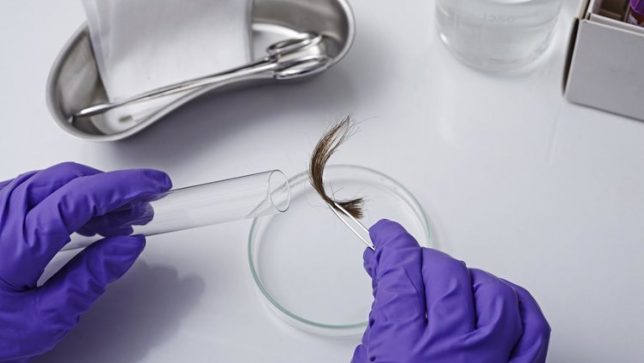 148 hair samples were collected from six EU countries: Germany, Denmark, Wales, Italy, France and Belgium between the end of July and October 2018. The samples were then analysed for a selection of 30 pesticides including insecticides, fungicides and herbicides.
The results showed that 15 of the 30 ubiquitous pesticides tested for were found in at least one of the samples, with 60% of the samples containing at least one pesticide.
Fipronil (insecticide), Propiconazole (fungicide), Permethrin (insecticide) and Chlorpyrifos-Ethyl (insecticide), were all found in more than 10% of the samples.
Wales was the country with the highest pesticide levels, with 84% of samples testing positive for at least one pesticide and Germany had the least exposure with 44% of samples testing positive for at least one pesticide. Belgium meanwhile had the most exposure to multiple pesticides with up to 4 of the pesticides tested for being found in some samples.
A short presentation of the results presented in the European Parliament Wednesday can be found here, with the full report here.
Co-chair of Greens/Efa in the European Parliament, Ska Keller, Tweeted: "More than 60% of tested hair probes contained at least one #pesticide with #fipronil being the most common one. We need stricter rules on pesticide use in agriculture now!"
The Detox Project Director, Henry Rowlands, stated Wednesday; "This is the first testing project to show how people in the European Union are exposed to pesticides over the long-term. Hair testing now enables us to find out much more than urine and blood testing, which only show our short-term exposure. The results are deeply concerning and should lead to changes in the way pesticides are regulated in Europe."
Although glyphosate, the world's most used herbicide, was not tested for in this European Parliament project, due to the fact that the validated hair testing method for glyphosate had not been released at the start of the sampling, early results from validated glyphosate, AMPA and glufosinate testing in hair were also published last week by The Detox Project.
Hair: A New Era for Pesticide Testing
It is only recently that new developments in laboratory technology and science have enabled pesticides to be tested accurately in hair. Hair testing is now set to replace urine and blood as the preferred matrix for public pesticide testing for the following reasons:
Hair testing shows your exposure to pesticides over a period of 90-120 days, whereas
Urine Testing shows your exposure for approximately 14-21 days and
Blood Testing shows your exposure for 2-3 days
Hair Testing also has some other advantages:
Easy collection
Easy transport
Easy storage
Enables continuous cost effective bio-monitoring over a year: 4 samples vs 100 for blood vs 26 for urine
Some of the recent developments in hair testing for pesticides have been reviewed and published by the Luxembourg Institute of Health and French Ministry of Agriculture.
Another peer-reviewed paper, published during an ongoing study by the U.S. National Institutes of Health, concluded that ongoing exposure of children to environmental pesticides can now be sensitively detected by the analysis of children's hair and house dust.
To get your hair tested for glyphosate and other pesticides or to find out more about The Detox Project please click here.
You can also test your food and water for glyphosate using new affordable strip tests here.