The world's most used herbicide, glyphosate, has been found in corn, soybeans and pet food by two different testing studies released by the The U.S. Food and Drug Administration (FDA) and Cornell University this week.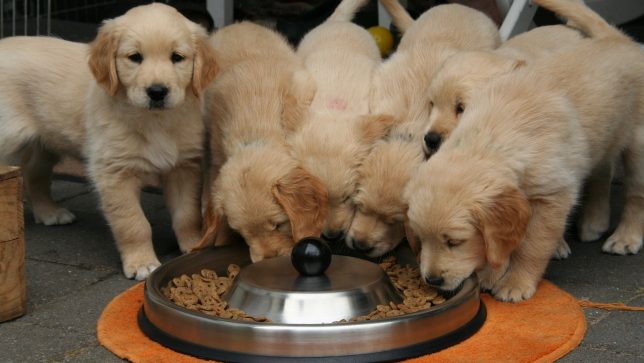 The FDA report released Monday on their 2016 testing program, showed that 2,670 domestic food samples were tested for pesticides, 99% of which were found to be in compliance with federal EPA pesticide residue standards and 4,276 imported food samples were tested, 90% of which were found to be in compliance with the EPA standards.
The FDA also tested for glyphosate and AMPA (the main metabolite of glyphosate) for the first time in a small range of products in 2016, these included corn, soybeans, eggs and milk. The results showed that glyphosate was found at high but legal levels in soybeans and corn but not in eggs or milk.
Summary of FDA Testing Results for Glyphosate and AMPA – 2016

CORN – WHOLE GRAIN

Glyphosate: 241 samples (66% positive) – Mean Average 40 ppb, Highest 4500 ppb

AMPA: 238 samples (39% positive) – Mean Average 30 ppb, Highest 5500 ppb

POPCORN

Glyphosate: 25 samples (32% positive) – Mean Average 8 ppb, Highest 64 ppb

AMPA: 21 samples (4.3% positive) – Mean Average 0.7 ppb, Highest 17 ppb

SOYBEANS – WHOLE GRAIN

Glyphosate: 264 samples (66% positive) – Mean Average 790 ppb, Highest 10,000 ppb

AMPA: 264 samples (61% positive) – Mean Average 840 ppb, Highest 13,990 ppb
Sustainable Pulse Director, Henry Rowlands, reacted to the FDA report; "The levels of glyphosate found in soybeans and corn are of great concern. In 1999, the EPA's 'safe level' (MRL) for soybeans was raised from 0.1 mg/kg (100 ppb) to 20 mg/kg (20,000 ppb) in the USA and Europe. Likewise in 2004, the glyphosate MRL for soybean was raised from 0.2 mg/kg (200 ppb) to 10 mg/kg (10,000 ppb) in Brazil. A peer-reviewed study in 2014 suggested that these MRL adjustments were only made in response to actual observed increases in the glyphosate residue detected in GM HT soybeans.
"The FDA have also admitted that they didn't test crops or food products for glyphosate until 2016. The reason they give for this disgraceful lack of control is that they have a limited budget. However, in reality 100 samples costs $20,000 or less, so I have never understood this excuse.
"The FDA should now be concentrating on testing all crops that are desiccated using glyphosate, these include wheat, oats, lentils, peas, soybeans, corn, flax, rye, triticale, buckwheat, millet, canola, sugar beets, sunflowers and potatoes."
For more information and quotes on the FDA report please see here.
In a separate peer-reviewed study, also released on Monday by Cornell University, levels of glyphosate were found in a range of pet foods.
The 18 dog and cat foods tested were all mixtures of vegetable and meat ingredients, and one product was certified GMO-free. The study found that all of the products contained glyphosate at concentrations ranging from approximately 80 to 2,000 micrograms of glyphosate per kilogram (ppb).
"While the levels of glyphosate in pet foods surprised us, if a human ate it every day, their glyphosate exposure would still be well below the limits currently deemed safe," one of the study authors Anthony Hay said.
Dr Michael Antoniou of King's College London, who has conducted research on the health impacts of glyphosate herbicide, reacted in a quote for GM Watch; "The authors of this study, as quoted in this article, are ignoring established scientific principles and evidence in arriving at their conclusion that the levels of glyphosate residues found in the pet foods are "within a range that would be deemed safe for humans".
"First, they do not acknowledge the well established principle of low dose toxicity, especially through endocrine disruption, which does not follow a linear 'dose makes the poison' model. Second, they ignore a large body of evidence that shows that daily intake of glyphosate well below what regulators have ruled as safe causes ill health to multiple organ systems such as the liver, kidney and reproductive system."