Russia has officially proposed clear GMO labeling on all food products that contain genetically modified ingredients in the Eurasian Economic Union (EAEC), starting in 2017.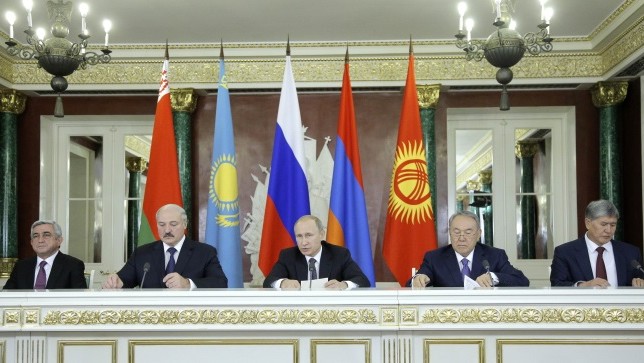 Source: izvestia.ru
Russia's Federal Service for Supervision of Consumer Protection and Welfare (Rospotrebnadzor) announced last week that it is inviting all EAEC countries to apply an additional "GMO" icon on the packaging of food products that contain modified organisms.
The Rospotrebnadzor and the Eurasian Economic Commission confirmed the proposed amendments to the technical regulations on the labeling of food products in the EAEC, despite objections from some European Union food manufacturers, who claimed that the new GMO icon will cause problems for international trade.
According to the new regulations the basic size of the GMO icon label must not be less than 5 mm.
In June 2016 Russia's State Duma adopted  the third and final reading of a government bill that introduced a total ban on the cultivation and breeding in Russia of genetically modified (GM) plants and animals, except for scientific research purposes.
The Russian Government has stood strong in the face of increasing pressure from U.S. biotech companies and they have also managed to see through the Russian pro-GMO forces' misleading claims and pseudoscience.
In December 2015, Russian President Vladimir Putin told the Russian Parliament that Russia should become the world's largest supplier of organic foods.
Also in 2015, Russian Deputy Prime Minister Arkady Dvorkovich stated that it is not necessary to use genetic modification to feed the world, at the 12th International 'Science and Technology in Society (STS) forum' in Kyoto, Japan.
This strength shown by the Russian government was also shown early in 2016 when they dealt a huge blow to U.S. farmers, by banning all imports of U.S. soybeans and corn due to microbial and GMO contamination.