Russia's State Duma adopted Friday the third and final reading of a government bill that introduces a total ban on the cultivation and breeding in Russia of genetically modified (GM) plants and animals, except for scientific research purposes.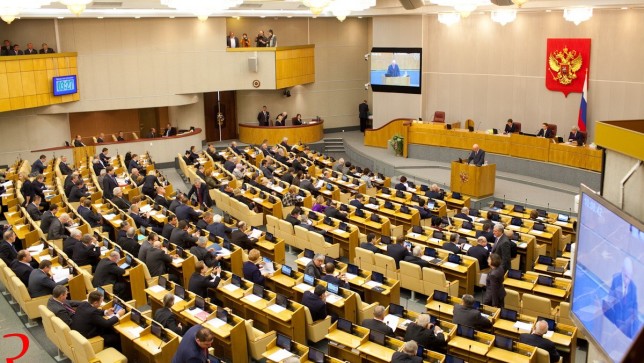 Source: tass.ru
The Sate Duma has also given the Russian Government the right to prevent the import of products containing GMOs in to Russia, if it is revealed that a specific GMO has a negative impact on human health and/or the environment
Russia's Agriculture Minister, Alexander Tkachev, stated Friday;  "The Ministry of Agriculture is strongly against GMOs, Russian products will remain clean."
The initial first reading of the government bill was held in 2015 and this was followed by the second reading in the Sate Duma earlier this week. The additions in the final bill included the introduction of  fines that will be placed on people or companies that violate the ban:  a fine of 10,000-50,000 ($150-$750) rubles for individuals and 100,000-500,000 rubles for legal entities ($1,500-$7,500).7
The Russian Government has stood strong in the face of increasing pressure from U.S. biotech companies and they have also managed to see through the Russian pro-GMO forces' misleading claims and pseudoscience.
In December 2015, Russian President Vladimir Putin told the Russian Parliament that Russia should become the world's largest supplier of organic foods.
Also in 2015, Russian Deputy Prime Minister Arkady Dvorkovich stated that it is not necessary to use genetic modification to feed the world, at the 12th International 'Science and Technology in Society (STS) forum' in Kyoto, Japan.
This strength shown by the Russian government was also shown early in 2016 when they dealt a huge blow to U.S. farmers, by banning all imports of U.S. soybeans and corn due to microbial and GMO contamination.