The European Union Appeals Committee has failed to reach agreement over the re-licensing of the World's most used herbicide, glyphosate, with France and Malta voting against the re-approval and seven other countries abstaining including Germany, Italy, Portugal, Austria, Luxembourg, Greece and Bulgaria.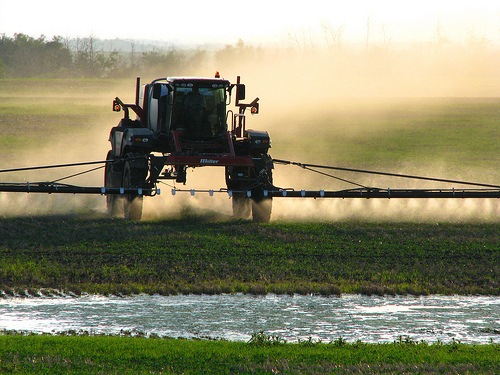 "The Commission regrets that no decision could be taken by the member states, in spite of its efforts over recent weeks to accommodate requests and concerns," a spokeswoman for the European Commission said.
The European Commission will now take the final decision on the re-licensing of glyphosate next week , however it has failed to gain the support of the European Member States during the Great Glyphosate Rebellion and so it is unlikely that they will be able to re-license the weedkiller without very tight restrictions on use, if at all.
If the licence is not extended before July 1st, when the current license runs out, manufacturers will have six months to phase out products containing glyphosate.
Jonas Oxgaard, senior analyst at investment bank Bernstein, has estimated Monsanto could lose earnings of up to $100 million if the EU were to halt glyphosate sales.
THE GLYPHOSATE BOX

1o Things You Need to Know about Glyphosate

5 Things You Need to Know about Glyphosate Testing
Expert agriculture and environmental groups said the Commission should take its cue from the lack of political consensus over the chemical.
"We are glad EU governments have represented their citizens," said Bart Staes, a Green group member of the European Parliament. "Forcing through the authorization would raise major democratic concerns about the EU's decision-making process."
The European Commission had thrice failed earlier in 2016 to garner enough support from EU governments for a long-term re-approval of glyphosate, before suggesting the temporary re-approval.
In April, the European Parliament called for a ban on all private uses of glyphosate, as well as spraying around public parks and playgrounds. It also opposed glyphosate spraying just ahead of harvesting, and called for the immediate disclosure of all scientific evidence used by the European Food Safety Authority to back up its claim that glyphosate is unlikely to cause harm.