This European Parliament vote on Wednesday that supported a new 7 year approval for the World's most used herbicide glyphosate, did in fact have a silver lining despite the disappointment of some groups who were targeting a full ban on the probable human carcinogen.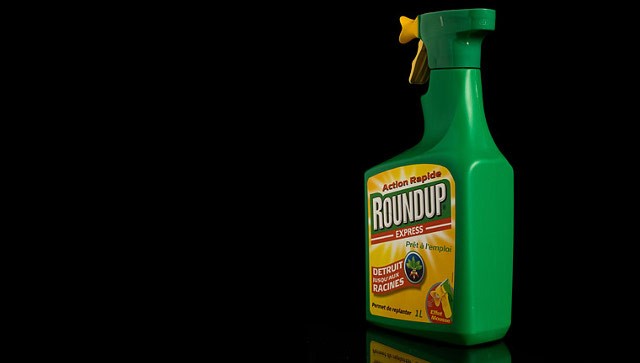 GM Watch stated Wednesday: "While this is not the ban that we and many groups wanted, the European Parliament asks for significant restrictions on glyphosate use":
No approval of non-professional use
No approval in or close to public parks/playgrounds/gardens
No approval where integrated pest management systems are sufficient for necessary weed control
Strict limitations on pre-harvest applications (desiccation), which are deemed unacceptable
This European Parliament vote to re-approve glyphosate for 7 years as opposed to the usual 15 years is non-binding on the Commission and EU member states, but arguably carries moral weight. The EU member states will take the final vote in May.
The resolution demands strict limits on 'pre-harvest' applications of glyphosate on crops, with a strong recital calling such uses "unacceptable". This refers to the practice of spraying crops up to two weeks before harvest to 'desiccate' the plants and make harvesting easier.
Pre-harvest application of glyphosate is a clear route for human exposure to glyphosate via the harvested crop. Currently glyphosate formulations are licenced for a wide range of crops including wheat, barley, oats, oilseed rape (canola), linseed, field beans and peas. This use of glyphosate is believed to be the main source of the herbicide and its residues in bread and NGOs including the UK's Soil Association are campaiging to stop this use.
The resolution further calls for:
An independent review of overall toxicity of glyphosate;
A call on the Commission and EFSA to immediately disclose all scientific evidence for the positive classification of glyphosate, given the overriding public interest in disclosure;
A call on the Commission to test and monitor glyphosate residues in foods and drinks produced in the Union as well as in imported produce;
Strong criticism of the Commission for accepting an incomplete dossier with regard to endocrine disruption;
strong criticism of the problem of resistances of weed created by glyphosate, and the toxic spiral by agro-biotech companies adding further resistances to plants.
Nearly 700 MEPs voted on the 7-year licensing of glyphosate and the vote was passed by 374 votes in favor to 225 votes against.
THE GLYPHOSATE BOX

10 Things You Need to Know about Glyphosate

5 Things You Need to Know about Glyphosate Testing
The vote to re-register glyphosate was originally delayed following the Great Glyphosate Rebellion in March, in which many countries across the EU stated they would vote against a new license for the chemical without many new restrictions on use.
Reuters reported last Friday that France's health and safety agency (ANSES) decided to ban weedkillers that combine chemicals glyphosate and the adjuvant tallowamine due to uncertainty over possible health risks.