Regulators and the food industry worldwide have shown a strong lack of interest in testing food products and the human population for residues of the World's most used herbicide – glyphosate. The Detox Project and NGOs, supported by the public, have thus taken it upon themselves to provide glyphosate testing services, which have already led to some shocking results.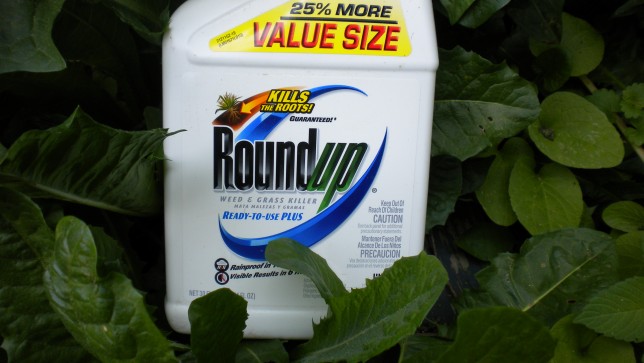 However, now that the Glyphosate Testing Revolution has reached a more developed stage it is important for NGOs and others to know how to provide responsible and scientifically valid glyphosate testing results to the public and to regulators.
Following 3 years of independent research on the available testing methods for glyphosate around the World, Henry Rowlands, Director of The Detox Project and Sustainable Pulse released a summary for responsible glyphosate testing on Wednesday for Journalists, NGOs, the public, commercial companies and government regulators.
The top environmental chemical experts in the U.S., European Union and Australia have all provided their expert advice, which has led to the following summary. This does not include advice from scientists at any commercial laboratories.
5 Things You Need to Know about Glyphosate Testing
Source: detoxproject.org/5-things-you-need-to-know-about-glyphosate-testing
1. Regulators and Food Companies should be testing for Glyphosate 
Glyphosate residues are never tested for in final food products by any regulators or companies worldwide, despite being the World's most used herbicide. Raw materials such as Soybeans and Maize are also hardly ever tested for glyphosate. This needs to change and the excuse of expense is no longer valid due to a reduction in the price of glyphosate testing across the board.
2. The ELISA testing method should not be used if you want to provide responsible results 
ELISA testing methods for glyphosate and other pesticides can produce false positive and false negative results and thus can not be used by regulators. ELISA methods can also provide results with inaccurate levels, which means that they are legally dangerous to publish or report for food products. ELISA methods are usually used as a simple screening tool and any positive results have to be confirmed by a chromatographic method to be usable in risk assessment.
3. Minimum Detection Levels (LOD) for Glyphosate Testing
Methods for chemical testing including glyphosate testing should always have minimum limits of detection of 0.5 parts per billion (PPB) or lower for urine and water and under 20 PPB for food samples. Anything higher than these will give irresponsible results as the methods will give negative results even if the sample actually does contain glyphosate.
4. Only LC/MS/MS  or GC/MS/MS testing methods should be used to detect Glyphosate
5. Some LC/MS/MS methods used by the food industry are inaccurate
Some of the LC/MS/MS methods that are used by the food industry, on the rare occasion that they do test for glyphosate residues, have very poor recovery rates or they are simply not designed correctly – meaning they cannot be relied upon to give accurate results.