Russian authorities are stepping up efforts to limit the import of GMO animal feed, the country's food safety regulator Rosselkhoznadzor announced on Thursday. The move comes following a complete ban on the cultivation of GM crops and the breeding of GMO animals that was signed in to law by President Vladimir Putin in June.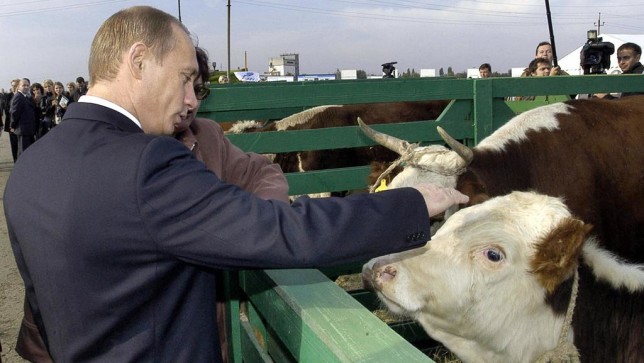 Rosselkhoznadzor Deputy Director, Alexey Alekseenko, stated Thursday that there would not be a complete ban on GMO animal feed imports but also revealed that restrictions on the import of feed that is fully GMO or contains a high percentage of GMOs had already begun. Alekseenko added; "It is necessary to restore order in this area".
Source: ria.ru
On July 15 the Rosselkhoznadzor put a temporary ban on imports from the Ukrainian company Katerynopil Elevator due to a large percentage of GMOs being discovered in imported chicken feed. From July 29 Russia will also introduce temporary bans on imports from a number of Brazilian, Chinese, Argentinian and German trading companies, due to the large percentage of GMOs in their animal feed products.
In February 2016 dealt a huge blow to U.S. farmers, after banning all imports of U.S. soybeans and corn due to microbial and GMO contamination, the country's food safety regulator Rosselkhoznadzor announced on Thursday. The ban will come in to place on February 15.
U.S soybean exports totaled over $156 million in 2013 and were continuing to rise fast in 2014 and 2015. U.S. corn exports to Russia on the other hand were relatively small – for example, from September 2013 to June 2014, Russia imported only 4,742 metric tons of U.S. corn.
The Russian Government has stood strong in the face of increasing pressure from U.S. biotech companies and they have also managed to see through the Russian pro-GMO forces' misleading claims and pseudoscience.
In December 2015, Russian President Vladimir Putin told the Russian Parliament that Russia should become the world's largest supplier of organic foods.
Also in 2015, Russian Deputy Prime Minister Arkady Dvorkovich stated that it is not necessary to use genetic modification to feed the world, at the 12th International 'Science and Technology in Society (STS) forum' in Kyoto, Japan.