Corn hybrid trials in Illinois have been harvested, and results are showing Non-GMO corn hybrids performing as well or better than GMO corn hybrids.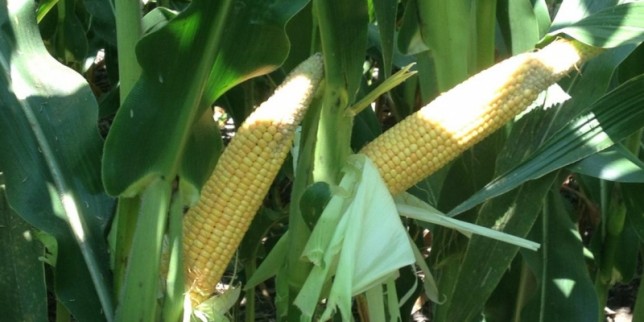 Spectrum Premium Non-GMO hybrids, used in the testing, produced 3 to 10 more bushels per acre when compared to nationally known GMO corn hybrids.  Trial details: bit.ly/1baSkPt
These regional data summaries are evidence that farmers now have the opportunity to lower input costs and effectively increase profitability with the use of Non-GMO corn hybrids.
"In addition to competitive yield performance, our aim is to exceed seed purity demands from grain producers as well as grain users across the country who are trying to reach a fast growing consumer market for food products derived from Non-GMO sources," says company Sales Manager Roger Rudolph.
Spectrum Premium Non-GMO™ is an independent brand of genetically improved corn seed sold in 38 states.  The company is based in Linden, Indiana.
Spectrum obtained license agreements in 2008, produced hybrid seed thereafter, and is now in the company's fourth sales season.
For 2014, Spectrum offers a robust line-up of 20 premium corn hybrids optimized for Non-GMO production systems. Yield, plant health, standability, and drydown are on par with, if not improved, to their GMO counterparts from the major companies.
Hybrids are carefully selected to provide an alternative for growers striving to become more profitable and more sustainable.