Canada's largest agribusiness, Richardson International, will no longer accept oat crops that have been pre-harvest sprayed with glyphosate or any other chemical desiccants starting as of January 2021, Radio Canada International reported Wednesday.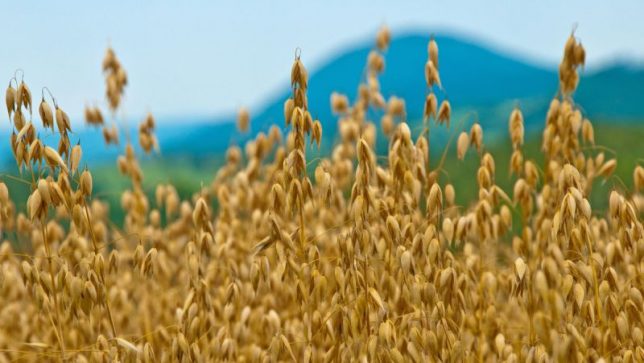 Source: The Detox Project
Richardson International is Canada's largest agribusiness and is recognized as a global leader in agriculture and food processing. Based in Winnipeg, Richardson is a worldwide handler and merchandiser of all major Canadian-grown grains and oilseeds and a vertically-integrated processor and manufacturer of oats and canola-based products.
The Detox Project and Sustainable Pulse Director, Henry Rowlands, stated Thursday; "The Detox Project has been working for the last three years with food and supplement brands globally to stop the use of pre-harvest spraying using glyphosate and other chemical desiccants. We realize after extensive testing that the general public is mainly exposed to glyphosate through their diet because of the outrageous practice of pre-harvest spraying to ripen and dry crops such as oats, wheat and legumes.
"We can now see some great successes from this work, as Grain Millers, Kellogg's and now Richardson International have moved to ban the use of glyphosate as a desiccant in their supply chains," Rowlands concluded.
Last month, a newsletter to Canadian Prairie Oat Growers Association (POGA) members contained a notice that Richardson Pioneer would be focusing on sourcing Canadian oats that have not been treated with pesticides applied as pre-harvest desiccants, and that they would be launching an Oat Procurement Program.
Tom Hamilton, senior vice president of Richardson's Agribusiness Operations, told Real Agriculture the Pre-Harvest Aid Free Program "will only source Canadian oats that have not been treated with a pre-harvest desiccant."
He says, "Although we continue to support science in agriculture and the existing regulatory process for the approval of pesticides, we decided to meet the specifications of our oat product customers. To meet these requirements, Richardson has chosen to source oats that are not treated with a pre-harvest desiccant for its milling operations.'
"One thing to note, is that glyphosate is a herbicide, it's not registered as a pre-harvest desiccant," added POGA President, Jenneth Johanson.
Real Agriculture stated; "The new program could be a culmination of pressure from consumer demand, and the no-desiccant situation might even lead to a premium. Oats have had some good years in the past, and on Johanson's farm in the last three years, oats have been the second most economically viable crop. So a premium for the extra risk taken on by oat producers might pay off."