Bayer-Monsanto have announced that the company will make a total payment of $10.1 billion to $10.9 billion (€9.1 billion to €9.8 billion) to settle the non-Hodgkin's Lymphoma Roundup litigation in the U.S.. Roundup is the most sold glyphosate-based herbicide in the world.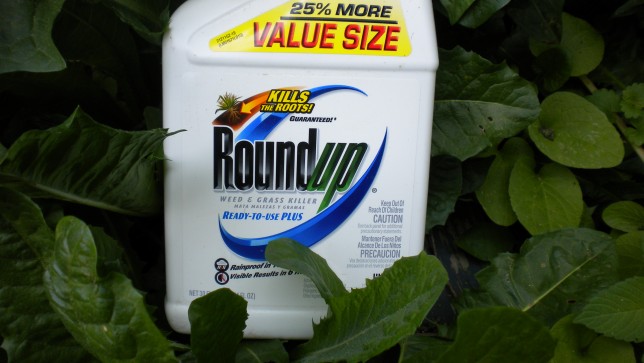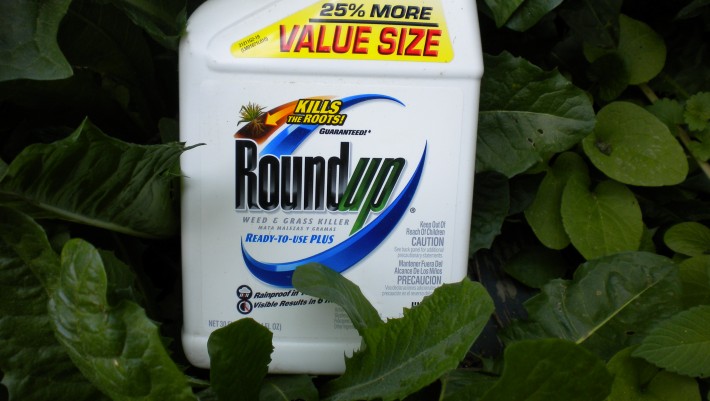 The settlement covers approximately 75% of the current Roundup litigation involving approximately 125,000 filed and unfiled claims overall.
Bayer also settled Wednesday the recent dicamba drift litigation for payment of up to $400 million and a portion of the PCB water litigation exposure for payment of approximately $820 million.
Bayer-Monsanto will make a payment of $8.8 billion to $9.6 billion to resolve the current Roundup litigation, including an allowance expected to cover unresolved claims, and $1.25 billion to support a separate class agreement to address potential future litigation. The Roundup class agreement will be subject to approval by Judge Vince Chhabria of the U.S. District Court for the Northern District of California. The resolutions were approved unanimously by Bayer's Board of Management and Supervisory Board with input from its Special Litigation Committee.
"The Roundup agreements are designed as a constructive and reasonable resolution to a unique litigation," said Kenneth R. Feinberg, court-appointed mediator for the settlement talks.
The three cases that have gone to trial so far – Johnson, Hardeman and Pilliod – will continue through the appeals process and are not covered by the settlement.
Roundup is currently under even more health scrutiny, as a group of independent scientific institutions has recently gathered together to perform the most comprehensive safety study ever on the weedkiller – the Global Glyphosate Study – and initial pilot results are not positive for glyphosate-based herbicide manufacturers such as Bayer-Monsanto. So despite this settlement Bayer is certainly not out of the woods yet on this issue.
Roundup Litigation Background:
In August 2018 Bayer-Monsanto lost a landmark cancer trial in San Francisco and was ordered by the Judge to pay over USD 289 Million in total damages to the former school groundskeeper Dewayne Johnson, a California father who has non-Hodgkin's lymphoma, which was caused by Monsanto's glyphosate-based weedkiller Roundup. The case opened the floodgates and enabled thousands of other cancer sufferers to sue the company across the U.S..
Glyphosate Box

Glyphosate Residue Free Certification for Food Brands – Click Here

Test Your Food and Water at Home for Glyphosate – Click Here

Test Your Hair for Glyphosate and other Pesticides – Click Here to Find Our Your Long-Term Exposure
Johnson's attorneys said he was diagnosed with non-Hodgkins Lymphoma after spraying the glyphosate-based Roundup weed killer for two and a half years.
Monsanto is responsible for Dewayne "Lee" Johnson's illness, suffering and reduced life expectancy because of the cancer-causing nature of its product, glyphosate-based weedkiller Roundup, the San Francisco Superior Court jury determined. The jury deliberated for three days after a four-week trial.
Glyphosate, the world's most sold herbicide, was classified as a probable human carcinogen in 2015 by the International Agency for Research on Cancer, an arm of the World Health Organization. Monsanto, now a subsidiary of Bayer, held the initial patent and remains the leading distributor.
Resolution of dicamba litigation
Bayer also announced Wednesday a mass tort agreement to settle the previously disclosed dicamba drift litigation involving alleged damage to crops. The company will pay up to a total of $400 million to resolve the multi-district litigation pending in the U.S. District Court for the Eastern District of Missouri and claims for the 2015-2020 crop years. Claimants will be required to provide proof of damage to crop yields and evidence that it was due to dicamba in order to collect. The company expects a contribution from its co-defendant, BASF, towards this settlement.
The only dicamba drift case to go to trial – Bader Farms – is not included in this resolution.
Resolution of PCB litigation
Bayer also revealed Wednesday a series of agreements that resolve cases representing some of the company's exposure to PCB water litigation. Monsanto manufactured PCBs until ceasing their production in 1977. One agreement establishes a class that includes all local governments with EPA permits involving water discharges impaired by PCBs. Bayer will pay a total of approximately $650 million to the class, which will be subject to court approval.
At the same time, the company has entered into separate agreements with the Attorneys-General of New Mexico, Washington, and the District of Columbia to resolve similar PCB claims. For these agreements, which are separate from the class, Bayer will make payments that together total approximately $170 million.