Home Depot on Monday was hit with a proposed class action in California federal court over sales of Monsanto's weedkiller Roundup, saying the retail giant fails to warn of its cancer risks.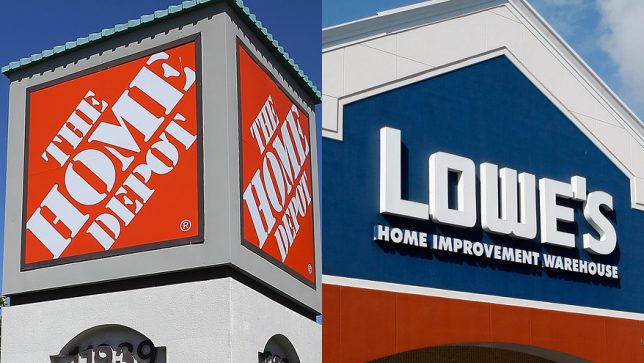 Source: www.law360.com
Plaintiff James Weeks said that the warning on Roundup's labeling gives the false impression that its only risk is eye irritation when its active ingredient glyphosate is known to have links to cancer. Home Depot is provided with a "safety data sheet" by Roundup's manufacturer, which states that people can be exposed to glyphosate through inhalation or skin contact, according to Weeks.
Weeks also filed a similar complaint against Lowe's on Wednesday.
"Despite its knowledge of the SDS, defendant does not warn consumers they may be exposed to glyphosate through inhalation and skin contact," Weeks said. "Defendant further omits proper use instructions, e.g. advising consumers to use a gas mask respirator when using Roundup."
Glyphosate Box

Glyphosate Residue Free Certification for Food Brands – Click Here

Test Your Food and Water at Home for Glyphosate – Click Here

Test Your Hair for Glyphosate and other Pesticides – Click Here to Find Out Your Long-Term Exposure
Weeks said reasonable consumers such as himself wouldn't have bought Roundup had they known of its cancer risks or if Home Depot had provided a warning on how to mitigate those risks.
A spokeswoman for Home Depot told Law360 on Tuesday the company is reviewing the complaint.
Weeks alleges that Home Depot violated California's Consumer Legal Remedies Act by failing to disclose its "probable carcinogenic nature."
The International Agency for Research on Cancer in 2015 classified glyphosate as "probably carcinogenic" to humans and that non-Hodgkin lymphoma was the most associated with exposure to the chemical, according to the complaint.
"The IARC also found that glyphosate caused DNA and chromosomal damage in human cells," Weeks said.
The IARC report has been an issue in recent trials over Roundup, which Bayer AG acquired last year as part of the Monsanto merger.
There have been three cases that have gone to trial out of 13,400 pending that allege Roundup causes cancer, and have all resulted in verdicts for the plaintiffs.