Sustainable Pulse Interview with the founder and Chief Hemp Officer of RE Botanicals, John Roulac.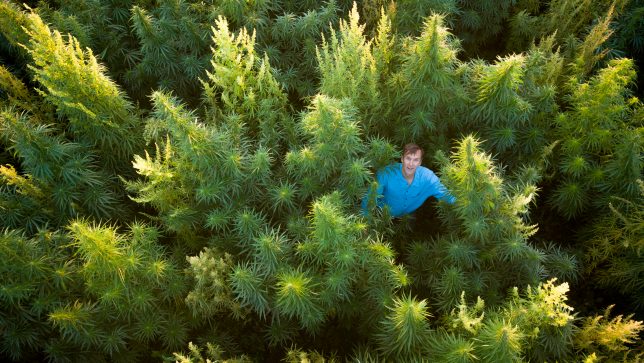 John is a long-time advocate for healthy people and ecosystems, with expertise ranging from home composting and natural healing to forestry and hemp agriculture. John has authored four books on hemp and composting, with combined sales of more than one million copies. He helped jumpstart the modern home-composting movement in the early 1990s. He has written over 10 articles in the past 4 years on healthy soils, oceans and climate change.
He founded the organic superfoods brand NUTIVA in 1999 with 500 hemp bars and Inc. Magazine selected NUTIVA as one of fastest growing companies in the United States for 7 years in row. John stepped down as CEO in 2017. In 2018, he founded RE Botanicals™, The Pure Organic Hemp Apothecary™.
What made you decide to focus your energy on setting up RE Botanicals after your successful time as CEO at Nutiva?
I was watching the fast-growing hemp CBD market being dominated by the pot mavens with the knowledge that the issues of soil health, organic farming, non-GMO processing and botanical integrity were sadly not being addressed by the existing players.  I am excited to be moving the industry towards a better place where we can all regenerate with hemp!
What is so important about 'purity' in Hemp CBD and generally in all Hemp products? What does 'purity' mean exactly?
Hemp is a bio-accumulator meaning that it sucks up everything around it. That is why manufacturing and buying USDA certified-organic hemp is so important. Most non-organic hemp farmers grow other crops sprayed with Glyphosate which contaminates the soil and can be found in hemp flowers. Glyphosate is a cancer-causing herbicide to avoid and certainly not something you want to have present in any product you place under your tongue as a concentrated extract.  Our health is our greatest asset.
Is the boom in Hemp CBD in the U.S. and globally going in the correct direction from an agricultural and product point of view?
Sadly, the majority of hemp CBD acres are grown using synthetic fertilizers on land sprayed with pesticides. The good news is more farmers and brands are moving to more organic and regenerative ag practices.
Why did RE Botanicals decide to certify their products as 'Glyphosate Residue Free' as you are already USDA Organic certified?
We want to demonstrate to our customers and the marketplace of our focus on purity and organic for the health of people and the planet.
Why is Regenerative Agriculture so important to you and RE Botanicals?
Agriculture is a leading cause of the climate crisis but can be part of the solution. It's time to shift farming to not only build healthy soils but to also sequester carbon through the use of regenerative agriculture, which has the potential to reverse climate change. Hemp couldn't be a more perfect crop to lead the way in this regenerative movement! Let's Regenerate with Hemp!