A former Environmental Protection Agency official may not be able to escape testifying about his alleged role in helping Monsanto to suppress inquiries into whether its Roundup weed killer causes cancer.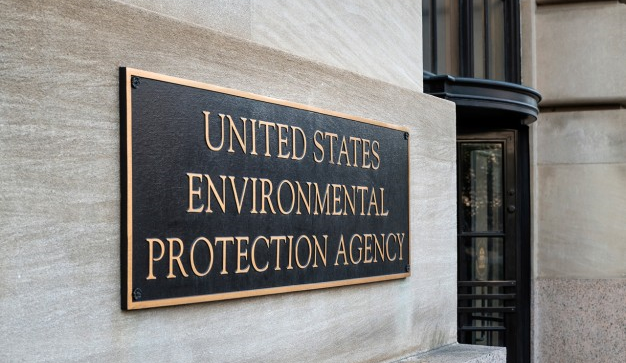 Source: www.bloomberg.com/news/articles/2017-02-27/monsanto-cancer-suits-turn-to-alleged-whitewash-by-epa-official
A manager who left the agency's pesticide division last year has become a central figure in more than 20 lawsuits in the U.S. accusing the company of failing to warn consumers and regulators of the risk that its glyphosate-based herbicide can cause non-Hodgkin's lymphoma.
A federal judge said Monday that he's inclined to order the retired official, Jess Rowland, to submit to questioning by lawyers for the plaintiffs, who contend he had a "highly suspicious" relationship with Monsanto. Rowland chaired a committee that found insufficient evidence to conclude glyphosate is carcinogenic and left his job just days after his report was leaked to the press in May.
"My reaction is when you consider the relevance of the EPA's reports, and you consider their relevance to this litigation, it seems appropriate to take Jess Rowland's deposition," U.S. District Judge Vince Chhabria said at a hearing in San Francisco.
The dramatic turn in the litigation comes less than a week after Bayer AG signaled that it may face delays in its deal to buy St. Louis-based Monsanto, the world's largest seed company, for about $66 billion. Some investors have doubted the takeover will be approved due to regulatory concerns.
Monsanto said in a statement that regulators around the world have determined that glyphosate is safe and doesn't cause cancer.
"While we empathize with anyone facing these terrible illnesses, there is no evidence that glyphosate is the cause," Scott Partridge, Monsanto's Vice President of Global Strategy, said in a statement. "The very long and well-established history of safe glyphosate use — over 40 years in more than 160 countries — shows clearly that these claims are supported neither by the science nor the facts."
Plaintiffs say the litigation has turned up documents showing that Rowland, who was an EPA deputy division director, was "straining, and often breaking, ethics and rules to benefit Monsanto's business." Internal Monsanto communications reveal a push to publish the report by Rowland's Cancer Assessment Review Committee to "preempt other potential actions or inquiries about the dangers of glyphosate," according to a court filing.
Another exhibit is a letter from a former EPA scientist to Rowland arguing there are scientific grounds for the EPA to reclassify glyphosate from a "possible human carcinogen" to a "probable" cancer-causing agent.
'Conniving Games'
"For once in your life, listen to me and don't play your conniving games with the science to favor" the industry, Marion Copley wrote in the 2013 letter.
Raven M. Norris, a lawyer at the U.S. Attorney's Office in San Francisco representing the EPA, argued Monday it's "premature" to take Rowland's testimony.
Rowland declined a voluntary request to be interviewed, Norris said. The EPA only recently learned that the plaintiffs served a subpoena on Rowland to make him testify.
"Let's let the process — see where it goes," Norris said. "The agency has legitimate concerns about being pulled into private litigation," Norris said. "They want to be able to maintain their impartiality."
The judge, who is overseeing the cancer suits consolidated in San Francisco, gave the government until March 28 to file written arguments opposing the Rowland deposition.
The case is In re: Roundup Products Liability Litigation, MDL 2741, U.S. District Court, Northern District of California (San Francisco).