Monsanto announced Wednesday that sales in the company's agricultural productivity segment, which includes its probable carcinogen Roundup herbicide, fell 34 % to $820 million. Monsanto's shares fell over 2% as a result.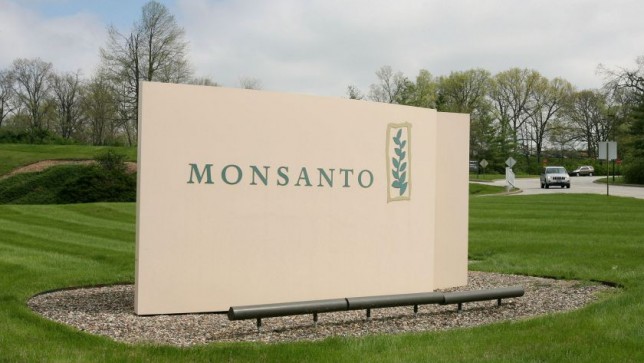 The Biotech giant also said Wednesday that it now plans to cut a total of 3600 jobs, or about 16 % of its global work force, through fiscal 2018, and expects to record $1.1 billion to $1.2 billion in restructuring charges.
In October, Monsanto said that it would slash 2,600 jobs worldwide as part of a global restructuring effort to cut costs and boost savings, including consolidating some business and research centers and getting out of the sugar cane business, Reuters reported.
Monsanto has been struggling for investor confidence following the announcement in March 2015 that the World Health Organisation's cancer agency had declared the world's most widely used weedkiller – glyphosate – a "probable human carcinogen".
Glyphosate is the base of Monsanto's whole business model;
a) the glyphosate-based herbicide 'Roundup' is Monsanto's leading product.
b) Roundup is the herbicide that the majority of Monsanto's GM crops are designed to be grown with.
Monsanto stated; "Net sales for the quarter decreased over the prior year's first quarter to $2.2 billion. Gross profit on an as-reported basis for the 2016 first quarter also decreased over the prior year period to $901 million. As expected, the decline in the quarter is due to weaker foreign currencies, glyphosate pricing and lower corn volumes in Latin America.
With the anticipated continuation of several global and industry headwinds that include the recent currency devaluation in Argentina, Monsanto expects full-year ongoing EPS guidance to be at the lower half of the range of $5.10 to $5.60."