One of the World's largest independent sustainable agriculture medias, Sustainable Pulse, has been banned by the Chinese government in all of mainland China, shortly after ChemChina launched a failed $ 42 billion bid to buy the largest Global pesticide company – Syngenta.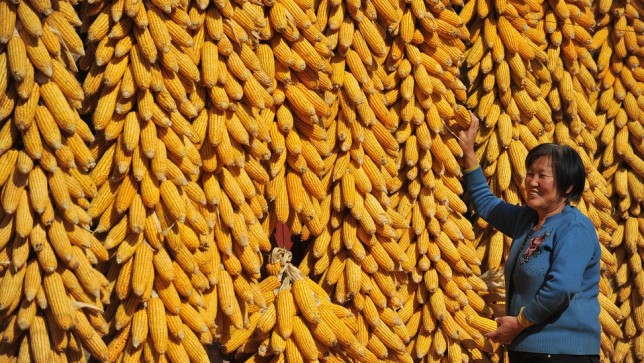 UPDATE December 2015: China has now unblocked Sustainable Pulse after an official complaint.
The ban on Sustainable Pulse has been reacted to with anger by Chinese GMO-Free activists, who have used the media as a source of independent GMO and pesticide news over the last 4 years. Chinese sustainable agriculture expert Xie Xuren stated; "This is a disaster for freedom of information for all those who care about safe food and pesticide free agriculture in China."
Sustainable Pulse Director, Henry Rowlands, slammed to the Chinese government's action; "This is yet another example of the Chinese government trying to stop its citizens from informing themselves about topics that could possibly damage Chinese business. China has gone from sitting on the fence regarding the use of GM crops, to being one of the main Global 'pushers' of GMOs over the last 12 months. This will lead to a disaster for both the environment and human health in China over the coming years."
Donate to Susatinable Pulse's latest project to Test Food, Urine and Water for Glyphosate Herbicide Here
The ban on Sustainable Pulse follows news last week that China National Chemical Corp. (ChemChina) is in talks to buy the Swiss pesticide maker Syngenta, in what would be the largest acquisition ever by a Chinese company.
While ChemChina's initial $42 billion bid for Syngenta was rejected, people with knowledge of the matter told Bloomberg last Thursday that the interest in a deal remains strong. Such a deal would also transform ChemChina into a developer of genetically modified organisms (GMOs), vaulting it into direct competition with market leader Monsanto Co.
Chinese President Xi Jinping recently said that China must "boldly research and innovate, [and] dominate the high points of GMO techniques," Bloomberg reported.
The Chinese government has disbursed at least $ 3 Billion to institutes and local companies to develop GMO seeds. "[We] cannot let foreign companies dominate the GMO market," Xi said in his speech.
Amnesty International notes that China "has the largest recorded number of imprisoned journalists and cyber-dissidents in the world"  and Paris-based Reporters Without Borders stated in 2010 and 2012 that "China is the world's biggest prison fornetizens." The offences of which they are accused include communicating with groups abroad, signing online petitions, and calling for reform and an end to corruption.
The escalation of the government's effort to neutralize critical online opinion comes after a series of large, anti-pollution, anti-corruption protests, and ethnic riots, many of which were organized or publicized using instant messaging services, chat rooms, and text messages. The size of the Chinese Internet police force was reported to be 2 million in 2013.