The China Development Strategy Research Society Committee of Cultural Strategy organized a unique event in Beijing during the last week of July to discuss the global harm caused by GMOs and glyphosate-based herbicides.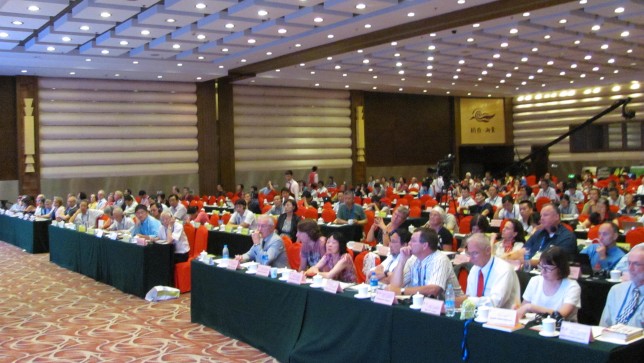 The Food Safety & Sustainable Agriculture Forum 2014 held in China's capital on July 25-26 included genetic researchers, university professors, medical doctors, veterinarians, livestock farmers, arable farmers, agricultural consultants, mothers, NGO founders and leaders and social activists from China, Taiwan, U.S.A, Russia, U.K., France, Denmark, Germany, Australia, New Zealand, Argentina, Brazil and Peru.
Sustainable Pulse Director, Henry Rowlands, who attended the event stated; "The size of the event and the media interest in China surrounding it shows that the issue of GMOs and glyphosate-based herbicides is now being taken very seriously at all levels of Chinese society."
"China is the top manufacturer of glyphosate-based herbicides and also the main importer of GM soy in the World, any change in policy by the Chinese government on this issue would have a huge Global impact and we all hope this will happen in the not too distant future."
The timing of the event also coincided with yet another scandal regarding GMOs in China; CCTV, China's state broadcaster discovered genetically modified rice being sold in two southern provinces, the second such allegation it has made in two years at a time when Chinese public opinion seems to have hardened against the technology.
The commercial cultivation of GM rice is illegal in China.
The investigative report stated that GM rice was found in the market in southern Hubei and Hunan province, where rice remains the staple food. The allegation by the television network has been substantiated by the Beijing Entry-Exit Inspection and Quarantine Bureau after samples taken from the two provinces tested positive for GM traces.
Meanwhile, earlier this year, the Chinese army ordered all military supply stations to only allow the purchase of non-GMO grain and food oil due to health safety concerns over GMOs.