41 civil society organizations, including several of the organizers of the successful European Citizens' Initiative #StopGlyphosate, have urged the EU Health Commissioner Stella Kyriakides to guarantee that the ongoing assessment of glyphosate is based on updated independent scientific evidence and remains free from vested interests.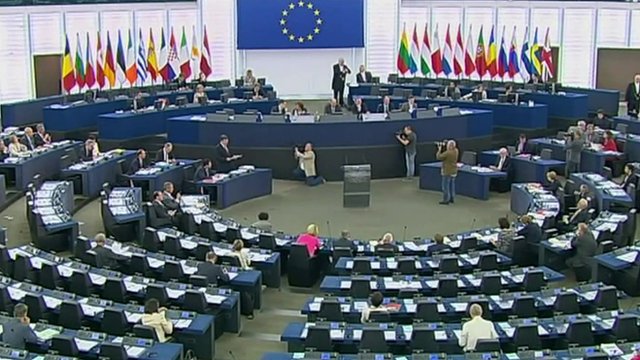 In an open letter published Wednesday, the groups expressed their concerns about the current renewal assessment procedure of glyphosate following the preliminary conclusions by four EU member states that the substance has no harmful effects to human and animal health, or any unacceptable effects on the environment.
The organizations expressed specific concerns about the credibility of the studies that have been provided by industry applicants to support the renewal of the European authorization of the pesticide, the current approval of which expires on 15 December 2022.
A recent independent scientific analysis showed that only two out of the 38 glyphosate genotoxicity studies (the mechanism that underlines cancer development) that were submitted by the industry for the assessment of the active substance can be considered reliable from a methodological point of view. This could also be true for other industry studies that have not yet been independently reviewed.
"Independent scientific evidence has associated exposure to glyphosate and glyphosate-based products with certain types of cancer in humans, adverse effects on early life development and hormone disruption", emphasized Genon K. Jensen, Executive Director at the Health and Environment Alliance (HEAL). "By giving priority to industry studies, the EU Commission fails to fulfil its commitment for an objective and transparent assessment and ultimately to ensure that pesticides that cause harm to human health or the environment are removed from the EU market."
The 41 organizations asked the EU Commission to guarantee that the current assessment procedure is based on updated independent scientific evidence, and takes into consideration the toxicity of the active substance glyphosate as well as of glyphosate-based products. In this respect they are bringing attention to the Global Glyphosate Study led by the Ramazzini Institute, which is the most comprehensive study ever done on any pesticide by a group of independent and non-profit institutions.
The provisions of the recently introduced Transparency Regulation grants the EU Commission the power to request the European Food Safety Authority (EFSA) to commission scientific studies "in circumstances of serious controversies or conflicting results". The glyphosate evaluation is illustrative of such circumstances and the Glyphosate Study is an independent study that could be supported to cater for this need.
"The independently conducted Global Glyphosate Study may just be the key to resolve any remaining doubts regulators have on the toxicity of real-life exposures of glyphosate and glyphosate-based products, in relation to their cancer potential and other health impacts", explains Angeliki Lyssimachou, Senior Science Policy Officer at HEAL. "The Commission should ensure that all available results are duly reported and taken into account in the EU evaluation in response to growing public concerns on the toxicity of glyphosate."