The Swiss National Council (lower house of the Swiss Federal Assembly, the parliament of Switzerland) has extended the moratorium on the cultivation of genetically modified plants in agriculture by another four years until the end of 2025. The vote to extend the moratorium was carried by 144 votes to 27, with 19 abstentions, GMWatch reported on Monday.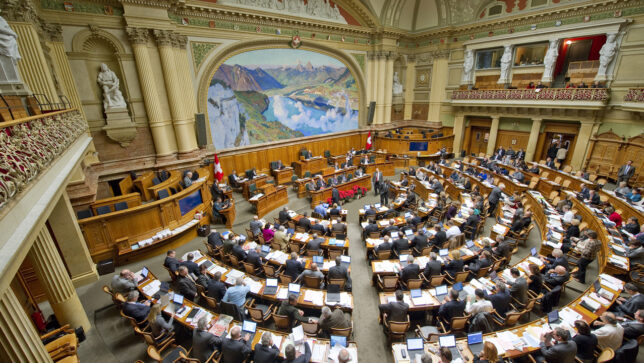 Source: GMWatch
Applications from some members of the Free Democratic Party (FDP) and Green Liberal Party (GLP) to exempt gene editing technologies from the moratorium were rejected.
A proposal from a GLP Member to exempt from the moratorium plants produced with gene editing without the incorporation of foreign genetic material was also rejected.
The matter will now go to the Council of States (upper house). Acceptance is considered certain. However, this decision must still be awaited before the moratorium is definitively extended.
The moratorium does not affect research. Extending the moratorium is said to give more time to make fact-based decisions in four years' time on how to proceed with this complex issue.
The National Council also approved a proposal of its advisory committee. The proposal mandates the National Council to clarify questions regarding the coexistence of traditional and GMO-based agriculture over the next four years. It must also present a risk assessment and provide answers to the question of responsibility in the event of contamination by genetically modified organisms.
Environment Minister Simonetta Sommaruga said that the rapid further development of the new GM techniques in particular speaks in favour of an extension of the moratorium. She said that for the duration of the moratorium, it is important to collect and analyze reliable information, adding that demanding exemptions from the moratorium would not do justice to the complexity of the new genetic engineering techniques. Depending on the particular application, we have little experience.
Overall, according to Sommaruga, there is still great interest in GMO-free agriculture among the general population and in the industry itself. This is also a competitive advantage. The extension of the moratorium was also widely accepted in the consultation process.