The Detox Project released the first ever data on the Glyphosate Residue Free certification market on Tuesday, after reviewing Q2 2020 data provided by their exclusive data partners SPINS.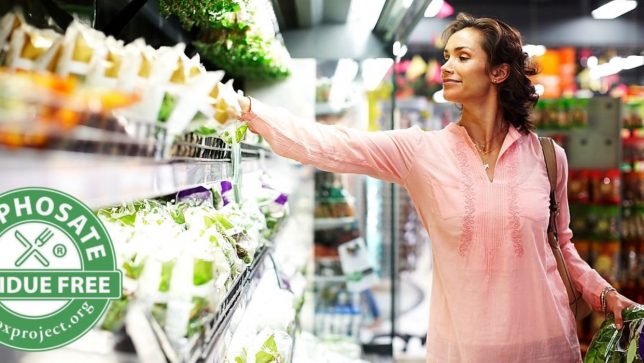 SPINS, which is the leading provider of data and insights for the natural, organic and specialty products industry, revealed through their data that the Glyphosate Residue Free certification market has reached USD $204 Million, an increase of 58.2% year on year.
Glyphosate Residue Free certification is a relatively new seal, having been launched by The Detox Project in 2017. Since its introduction it has caught the attention of brands and consumers alike, with a concentration of interest in the U.S. and more recently also internationally.
Linkage Research & Consulting also recently revealed, in a large-scale Internet-based study, that consumer recognition of Glyphosate Residue Free certification has surged. It is now one of the fastest growing certifications in North America.
Brands such as Oatly, MegaFood, Chosen Foods, Puris and Once Upon a Farm are amongst the 70+ brands that have certified some or all of their products as Glyphosate Residue Free. The American e-commerce membership-based retailer Thrive Market has also thrown its support behind the certification.
"Six years ago, Thrive Market became the first national retailer to go entirely non-GMO in our food catalog due to the health and environmental risks of round-up resistant crops. We vet every product on Thrive Market to ensure they meet the highest standards in the industry," said Nick Green, Thrive Market CEO.
"In September of 2019, we were proud to go one step further by supporting a new gold standard to ensure that our members and our planet are safe from glyphosate contamination. We're proudly positioned as a leader in providing affordable, easy access to healthy groceries and the highest quality, sustainably and ethically sourced products. We're thrilled to watch the industry evolve, offering more transparency for the consumer, something we've valued since inception", Green concluded.
Clean Food Booms as Covid-19 Changes Consumer Choices
"While COVID-19 concerns mean some consumers are now buying less fresh, unpackaged food, the pandemic is fueling demand for more healthful choices," said Jeannette O'Brien, vice president of GNT USA, Tarrytown, New York, to Food Business News recently. "Clean and clear labels are a vital part of that. The recent 2020 Food & Health Survey showed consumers see food products as healthier when they're free from artificial ingredients, non-GMO, plant-based and have shorter ingredient lists."
Greg Stucky, chief research officer for InsightsNow, Inc., Chicago, a research consultancy, called the clean label trend a "phenomenon" and said it is continuing to grow. Mr. Stucky's comments were made during a webinar presentation that was part of the Institute of Food Technologists' SHIFT20 virtual meeting that replaced the canceled live event scheduled to take place in mid-July.
Citing data from Mordor Intelligence, Mr. Stucky said sales of clean label ingredients are projected to grow 6.75% annually to $51.1 billion by 2024. He added that the impact of COVID-19 on consumer purchasing patterns may push the ingredient sales figure higher.
The Detox Project Predicts More Transparency
The Detox Project, a research and certification platform that supports transparency in the food and supplement industries on the subject of toxic chemicals, set up Glyphosate Residue Free certification with the hope of educating more people about the dangers of the world's most used weedkiller entering the food supply.
Henry Rowlands, Director of The Detox Project, stated Tuesday that "it is encouraging to see that consumers are becoming more aware of the harm that environmental toxins such as glyphosate can cause to themselves and their families. We support a toxic free future for our children and this can only be reached through mass public awareness.
"Food and supplement brands play a vital role in keeping consumers safe from toxic chemicals. The unsustainable industrial agricultural system, which has been poisoning the planet for so many decades, is based on one single chemical – glyphosate. It is about time that we move towards a more regenerative future with glyphosate-based weedkillers left in the past, where they belong."