Corteva Agriscience will end production of the highly toxic pesticide chlorpyrifos by the end of this year. The company, formerly part of Dow Chemical, has been under increasing scrutiny from environmental and public health advocates for decades and the Natural Resources Defense Council (NRDC) has been in court over the toxic agricultural chemical repeatedly.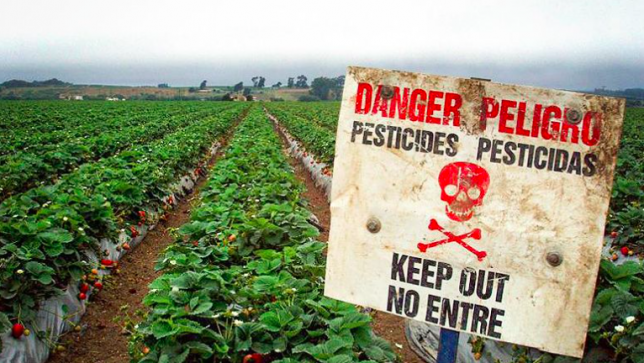 Dr. Jennifer Sass, senior scientist at the NRDC stated Thursday: "This is a victory for our kids, farmworkers and rural communities nationwide. After years of pressure and increasing public concern, the end of chlorpyrifos is finally in sight. The science, policy and public pushback all aligned around this chemical being too dangerous for use on our food and in our fields, making today's announcement an eventual forgone conclusion.
"We will be watching the manufacturer's statements to ensure that the sunset of chlorpyrifos is as quick and as complete as possible. Ridding the American marketplace of this pesticide is a huge step, but it cannot be allowed to continue to threaten the health of kids in other global markets," Sass concluded.
In December 2019 representatives from the European Member States in the EU Committee on Plants, Animals, Food and Feed (SCOPAFF) voted to ban the neurotoxic pesticides chlorpyrifos and chlorpyrifos-methyl from the EU market, a historic move that has been applauded by health and environment groups globally.
Background:
Adapted from World War II-era nerve gases, chlorpyrifos was banned from use in household products, like roach sprays, nearly two decades ago but is still widely used on many U.S. food crops, including children's favorites like apples, oranges and strawberries.
NRDC has been fighting for more than two decades to get chlorpyrifos out of our food supply, and first petitioned EPA to ban it in 2007 with the Pesticide Action Network. EPA was finally on track to ban it at the end of 2016. Shortly after taking office, however, the current U.S. administration reversed course and continues to fight to keep it on the market.
EPA's own assessment of the chemical's risks shows that exposure to low levels of the pesticide in early life can lead to increased risk of learning disabilities, including reductions in IQ, developmental delay and ADHD. This assessment is based on dozens of scientific studies including from Dow Chemical.