Glyphosate, the most heavily used pesticide in the U.S., should be added to the list of toxic chemicals the federal Centers for Disease Control and Prevention regularly measures in the bodies of the American people, Environmental Working Group said in a letter sent today to the CDC.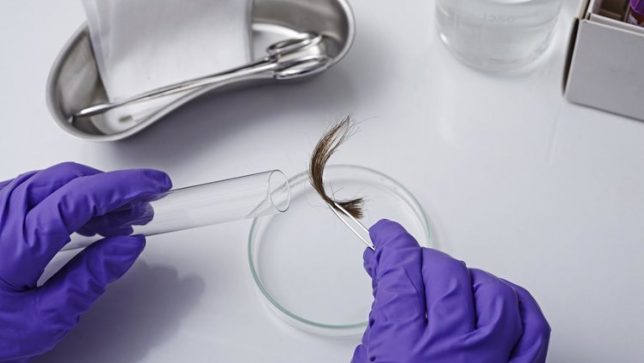 A growing body of research has found that Americans, including children, are exposed to glyphosate through food sprayed with the weedkiller, and from air and water because of the widespread presence of glyphosate in the environment.
A University of California biomonitoring study of more than 1,000 older adults in Southern California found that at least 70 percent had detectable traces of glyphosate in their bodies between 2014 and 2017. That compared to just 12 percent of participants tested between 1993 and 1996, EWG said in the letter to CDC.
The dramatic increase in exposure among the participants in the California study aligns with the growing amount of glyphosate – the active ingredient in Monsanto's Roundup – sprayed on cropland since the mid-1990s. More than 250 million pounds were sprayed in 2016.
Most glyphosate used in agriculture is applied on Roundup-ready corn and on soybeans genetically engineered to withstand the herbicide. Increasingly, however, glyphosate is used on non-GMO wheat, barley, oats and beans. The herbicide kills the crop, drying it out so it can be harvested sooner. EWG has conducted three rounds of tests of popular oat-based cereals and snack foods marketed toward kids, and found glyphosate in nearly every sample of food.
A recent review of 19 studies of the evidence of human exposure to glyphosate globally, led by researchers at the Icahn School of Medicine at Mount Sinai, highlighted the limitations of currently available data and concluded that additional studies are urgently needed.
In the letter, EWG urged the CDC to address the lack of nationwide biomonitoring studies of glyphosate, especially exposure of young children. "The EPA's dietary risk assessments indicate that children one to two years old likely have the highest exposure levels, comparable with EPA estimates of exposure in occupational settings – and yet real-life data on infants' and children's exposure to glyphosate are missing," EWG wrote.
Glyphosate Box

Glyphosate Residue Free Certification for Food Brands – Click Here

Test Your Food and Water at Home for Glyphosate – Click Here

Test Your Hair for Glyphosate and other Pesticides – Click Here to Find Out Your Long-Term Exposure
Some of the most recent scientific research suggests that glyphosate exposure during pregnancy can harm the developing fetus as well as the health of newborns and young children.
In 2015, the World Health Organization's International Agency for Research on Cancer classified glyphosate as "probably carcinogenic" to people. In 2017, the herbicide was listed by the California Office of Environmental Health Hazard Assessment as a chemical known to the state to cause cancer.
"A national biomonitoring effort will give epidemiologists the opportunity to study the health effects associated with glyphosate exposure," wrote Olga Naidenko, Ph.D., vice president for science investigations at EWG, and Alexis Temkin, Ph.D., an EWG toxicologist.