Roundup, the world's top herbicide, has been mired in controversy in recent months as the jurors in three court cases have found it causes cancer. Bayer Crop Science, the company that produces Roundup, has been ordered to pay billions of dollars in damages, and thousands of other cancer cases are pending in state and federal courts.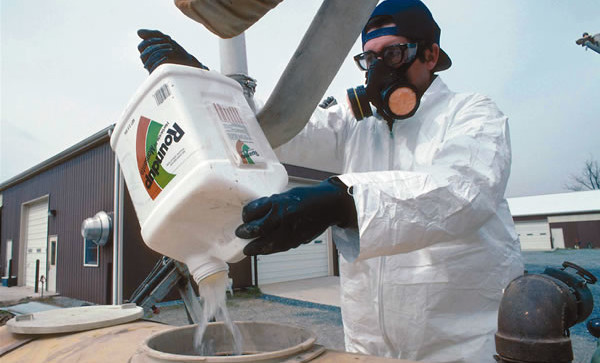 Source: Civil Eats, By Gosia Wozniacka
And while the majority of the nation's corn, soybean, and cotton growers continue to use it, Roundup's damage to soil health and history of producing herbicide-tolerant "superweeds" are also critical concerns to farmers and consumers.
Few people know that Roundup is equally contentious at its source.
Glyphosate, the herbicide's main ingredient, isn't manufactured in a lab, but originates in a mine. To produce it, phosphate ore is extracted and refined into elemental phosphorus. While Bayer, which recently bought Monsanto, touts its sustainable mining process, environmentalists contend that the process involves stripping away the soil off mountaintops, which destroys vegetation, contaminates water and creates noise and air pollution that is detrimental to wildlife and the environment for years to come.
For decades, Monsanto has quietly mined the phosphate ore in a remote corner of Southeast Idaho known as the phosphate patch. Because its current mine is nearly tapped out, Bayer has applied for a permit to start a new mine nearby. In May, the U.S. Bureau of Land Management (BLM) released the final environmental impact statement analyzing the proposed mine. The agency will issue its final decision later this summer.
But opponents say the government has failed to properly analyze environmental damage, including impacts to the Greater Yellowstone Ecosystem and a connecting regional wildlife corridor, the dwindling greater sage grouse population, and local Native American tribes who depend on the land and wildlife. They point to the cumulative impact of the proposed mine and a total of about 20 other inactive, active, and proposed mines in the phosphate patch, many of which are contaminated Superfund sites that will require years of cleanup.
"From the cradle to the grave, glyphosate is deeply problematic," said Hannah Connor, a senior attorney at the Center for Biological Diversity, which has submitted critical comments to the BLM on the project and is considering legal action. "The environmental costs begin with open-pit mines that destroy hundreds of acres of habitat critical to the survival of imperiled species and end with a pesticide that harms wildlife and people. It's pretty disturbing."