Malawi's Ministry of Agriculture, Irrigation and Water Development has announced the suspension of import permits for glyphosate-based herbicides following the recent court verdict in the U.S., in which a California jury ruled for the second time that the glyphosate-based herbicide Roundup causes cancer.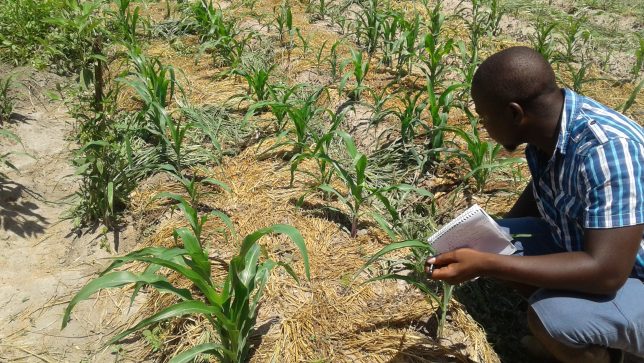 Gray Nyandule-Phiri, Principal Secretary of the Ministry told Malawi's 'National' newspaper that the import licenses for all glyphosate-based herbicides including Roundup would be suspended immediately.
Sadly for sustainable agriculture supporters in the country Nyandule-Phiri also added that glufosinate would now be replacing glyphosate as Malawi's most used herbicide in the short-term, with other non-chemical approaches for weed control being looked at for the long-term.
Malawi's move follows Vietnam's announcement last week, in which the government imposed a ban on the import of all glyphosate-based herbicides with immediate effect.
According to Sustainable Pulse sources in Vietnam another 5 countries in Asia are also set to impose suspensions on the import of glyphosate-based herbicides in the next few months.
Glyphosate Box

Glyphosate Residue Free Certification for Food Brands – Click Here

Test Your Food and Water at Home for Glyphosate – Click Here

Test Your Hair for Glyphosate and other Pesticides – Click Here to Find Out Your Long-Term Exposure
Vietnam's decision came less than a week after a California federal jury found that Monsanto's Roundup weedkiller was likely a substantial factor in causing a man's cancer, delivering a major blow to the Bayer AG unit in the first such federal bellwether trial and setting the stage for a second phase to determine damages.
Five women and one man reached their unanimous verdict in favor of plaintiff Ed Hardeman after deliberating for a week. In reaching its decision, the jury effectively rejected Monsanto's argument that there is no way to know what caused Hardeman's Non-Hodgkin lymphoma.
The verdict marked the end of the first phase of the closely watched two-part trial that began Feb. 25. In the initial phase, the jury was tasked with deciding whether science supports the conclusion that Roundup and its active ingredient, glyphosate, can generally cause Non-Hodgkin lymphoma and whether it specifically caused Hardeman's cancer, leaving damages and other claims to be decided in the second phase.