In a statement Thursday, two board members of the Massachusetts/Rhode Island Chapter of The American Chestnut Foundation (TACF), including the Chapter President announced they were resigning from TACF as a protest against the organization's support for genetically engineering (GE) American chestnut trees.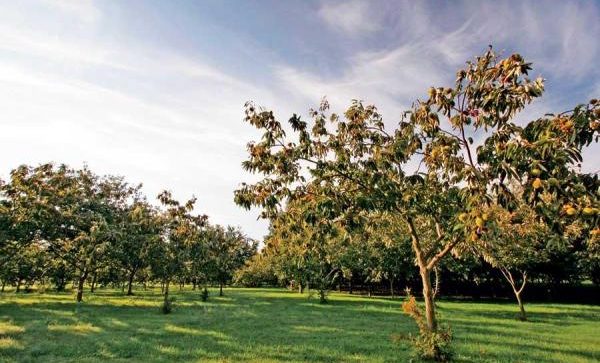 Board President Lois Breault-Melican and Board member Denis Melican made the decision to leave due to TACF support for the unregulated planting of GE American chestnut trees throughout eastern US forests.
The Melicans stated, "We are unwilling to lift a finger, donate a nickel or spend one minute of our time assisting the development of genetically engineered (GE) trees or using the American chestnut to promote biotechnology in forests as any kind of benefit to the environment. The GE American chestnut is draining the idealism and integrity from TACF."
If deregulated by the USDA, the GE American chestnut would be the first GMO allowed to be planted in the wild with the intent to reproduce itself. There are no long-term studies of the impacts this would have on forests, wildlife, pollinators or human health.
The Melicans joined TACF sixteen years ago to help bring back the American chestnut. In their statement they wrote, "Looking back, if we had known on day one that Monsanto and [GE tree company] ArborGen had an interest in – and funded – the GMO chestnut, we would not have gotten involved."
Lois Breault-Melican added, "There is just no reason for taking the risks involved with genetically engineering the American chestnut. The local TACF chapters have been working for years and having great success developing blight resistant American chestnut trees using backcross breeding."
Anne Petermann, Executive Director of Global Justice Ecology Project, an organization that has led international efforts to protect forests and communities from GE trees since 2003, described the Melican's resignation. "This is a very important letter calling out the leadership of the TACF. TACF was founded to bring back the American chestnut, yet their national leadership is allowing the chestnut to be genetically engineered and used to promote the ludicrous idea that GE trees can improve forest health. In reality, GE American chestnuts are being used as a Trojan Horse to open the door to GE trees like poplar and eucalyptus, being developed for large-scale industrial plantations."
A White Paper detailing the science behind concerns surrounding the genetically engineered American chestnut is forthcoming and will be released soon.