Nonprofit organizations Beyond Pesticides, GMO Free USA and Organic Consumers Association filed a lawsuit against the Pret A Manger restaurant chain for the deceptive marketing and sale of certain bread and other baked goods as "natural food," after the products tested positive for glyphosate, a component of Roundup weedkiller. The lawsuit charges that Pret exploits consumers' preferences and willingness to pay more for products marketed as "natural".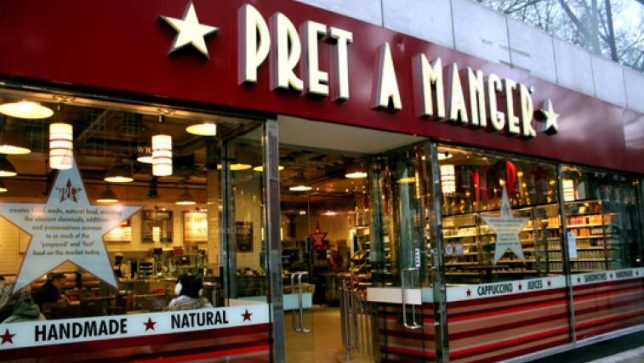 A National Restaurant Association survey of 700 chefs entitled "Top 10 Concept Trends of 2018," ranked "natural ingredients/clean menus" as one of the top three consumer dining trends. Restaurateurs are aware that the general public is increasingly seeking out healthy foods that are free from unnatural ingredients and synthetic chemicals.
Ronnie Cummins, OCA international director said: "Pret knows consumer perception is that food described as 'natural' is quantitatively better, because consumers believe 'natural' implies the absence of synthetic chemicals. We believe companies should not be allowed to mislead consumers in this way."
Glyphosate Box

Glyphosate Residue Free Certification for Food Brands – Click Here

Test Your Food and Water at Home for Glyphosate – Click Here

Test Your Hair for Glyphosate and other Pesticides – Click Here to Find Our Your Long-Term Exposure
"Consumers expect Pret's food, which the company markets as 'natural', to be free of synthetic pesticides such as glyphosate. The chemical is also patented as a chelator and an antibiotic, and has been linked to serious adverse health effects including cancer, infertility, and non-alcoholic fatty liver and kidney diseases. Glyphosate shouldn't be present in the food system at all, but a company that willfully misrepresents its products needs to be held accountable," said Diana Reeves, executive director of GMO Free USA.
Numerous peer-reviewed studies show various potential health harms from the consumption of glyphosate and the body of scientific evidence continues to grow.
A 2017 study found that Roundup causes non-alcoholic fatty liver disease at very low doses permitted by regulators worldwide. The lead researcher on that study, molecular geneticist Dr. Michael Antoniou, stated, "These levels of glyphosate contamination in grain-based foodstuffs are worrying. They show yet another source of daily intake of this weedkiller in addition to packaged foods. Collectively, survey results such as this make it easy to understand why a typical American citizen will be ingesting several micrograms per kilogram of body weight per day of glyphosate which is at least a thousand times more than the level of glyphosate that we found caused non-alcoholic fatty liver disease in rats that consumed Roundup over a two year period. This is why these survey results give serious cause for concern."
Jay Feldman, executive director of Beyond Pesticides said: "Consumers want truthful information on product ingredients, with labeling and advertising that is transparent about production practices and residues of toxic materials. Given the widespread use of pesticide-intensive practices, this lawsuit establishes the responsibility of purveyors of food products to know the origins of their product ingredients before making a 'natural' claim."
The suit, filed under the District of Columbia's Consumer Protection Procedures Act by Richman Law Group, seeks to end Pret's deceptive business practices by requiring full disclosure of glyphosate in their products and/or a reformulation of their products to be glyphosate-free.
Read the full complaint HERE.