In a shock announcement Friday, Angela Merkel's Christian Democratic Union of Germany (CDU) and the Social Democrats (SPD) have agreed on a blueprint for formal grand coalition negotiations, which includes a complete ban on glyphosate herbicides. Details of the suggested ban are yet to be announced.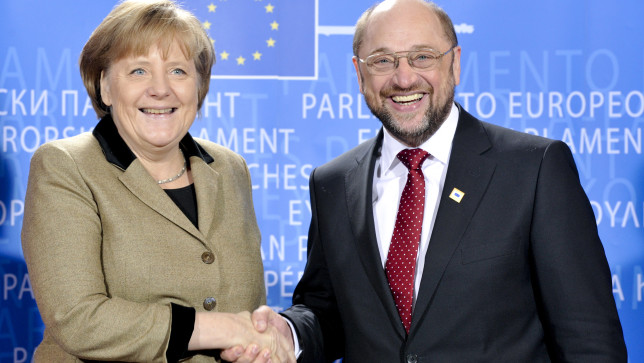 Sources in the German Social Democrats (SPD) party informed Sustainable Pulse on Thursday that the reduction in the use of glyphosate herbicides in Germany has been one of the key points in negotiations to form the new German government, however a complete ban is now on the cards.
Deutsche Welle confirmed the agreement to ban glyphosate herbicides; "Glyphosate: A small but significant gain for the SPD here. The two parties agreed to ban the use of the controversial pesticide, which is thought to be responsible for killing huge insect populations across Europe in the past few years. While the Christian Social Union (CSU) Agriculture Minister Christian Schmidt was against such a ban, the SPD Environment Minister Barbara Hendricks wanted Germany to vote in favor at a recent European summit."
German Agriculture Minister Christian Schmidt recently admitted that he acted alone in ordering officials to vote in favor of renewing the controversial weedkiller glyphosate in Europe — without consulting Chancellor Angela Merkel. Schmidt's move in November meant that a qualified majority of EU member states agreed to the European Commission's proposal for the renewal of the approval of glyphosate for five years.
However, there has since been a huge political fallout for Schmidt, who had hoped to sweep the glyphosate issue under the carpet. He in fact has now unintentionally made glyphosate herbicides one of the main focuses during the attempted formation of a new German government.
The announcement of a possible complete ban on the world's most used herbicides in Germany is set to send pesticide manufacturers in to a state of shock globally and may have a serious effect on the $66 Billion Bayer-Monsanto mega merger, as Monsanto receive a considerable percentage of their profit from the sale of Roundup ( a glyphosate-based herbicide) and GM crops that rely on this herbicide to be grown.
THE GLYPHOSATE BOX
Sustainable Pulse was also made aware last week of a letter sent on December 19 by the Ministers of Environment or Agriculture of France, Belgium, Luxembourg, Slovenia, Malta and Greece to the European Commission calling for a new study on the carcinogenic potential of glyphosate and also a study to identify alternatives to the World's most used herbicide.
Sustainable Pulse Director, Henry Rowlands, concluded; "Glyphosate herbicides have become a hot political topic in Europe. The search for alternatives and a reduction in use of these toxic herbicides is now key to the sustainable future of farming in the European Union and beyond."