The U.S. Environmental Protection Agency's Office of the Inspector General released a report Wednesday recommending that before approving pesticides, the agency should first assess the enhanced toxicity caused by interactions of pesticide mixtures.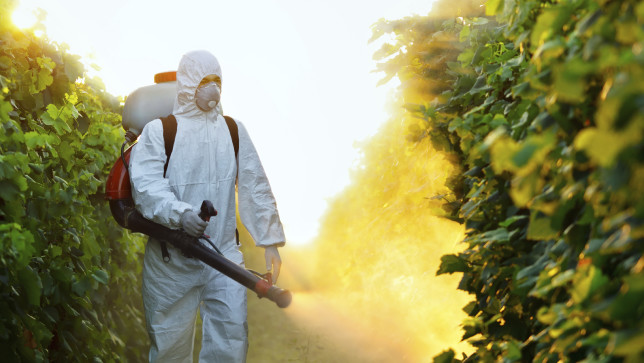 The report cited the findings of the Center for Biological Diversity's landmark analysis, Toxic Concoctions: How the EPA Ignores the Dangers of Pesticide Cocktails, as evidence that the EPA has failed to collect the data needed to assess toxic interactions, or synergy, between pesticides.
"The EPA has stubbornly refused to assess interactions between pesticides that it knows can greatly increase the harm to non-target plants and pollinators like bees and butterflies," said Nathan Donley, a senior scientist at the Center and the author of Toxic Concoctions.
The Center's 2016 report found that more than two-thirds of new pesticides registered in the past six years by four major pesticide companies had patents demonstrating their new products' synergistic effects with other pesticides — effects the EPA failed to consider.
Today's inspector general's report noted that the majority of new pesticide patent applications identified synergy between some of the most frequently used pesticides in the United States, including glyphosate, atrazine, 2,4-D, dicamba and multiple neonicotinoids. The information on synergy was found by the Center in publically available patents, but apparently the pesticide companies had not shared it with the EPA.
The Center followed Donley's report with a petition to the EPA asking that the agency require information on pesticide synergy in pesticide-registration applications. That information was required by regulation from 1984 until 2007, when the agency deleted the provision, calling it unnecessary. As a result, for the past 10 years the risks of synergistic combinations have been widely overlooked by the EPA in its approval of pesticides for food, lawns and everyday products. The EPA has yet to act on the Center's petition.
However, in Wednesday's report the inspector general noted that the pesticide office had agreed to consider whether synergistic effects data should be required for pesticide registration by June 2019.
"It's astounding that the pesticide office plans to take two years to decide whether to collect information it clearly needs to assess the safety of pesticides applied to food, fields, forests and lawns," said Donley. "Pesticide companies are already sending synergy information to the U.S. Patent Office — the EPA just needs to require that it be submitted as part of the pesticide-approval process. It's not harder than that."
The inspector general's report also found that the EPA has not been doing enough to respond to the issue of herbicide resistance. Weeds resistant to the most commonly used herbicide, glyphosate, have now been found on 100 million acres of U.S. farmland in 36 states.
This resistance has directly led to increased herbicide use because farmers are opting to spray multiple herbicides in order to kill resistant weeds.