Thailand Prime Minister Prayut Chan-o-cha on Tuesday dropped a controversial bill regulating genetically modified organisms (GMOs), saying the bill currently was unnecessary, Bangkok Post reported.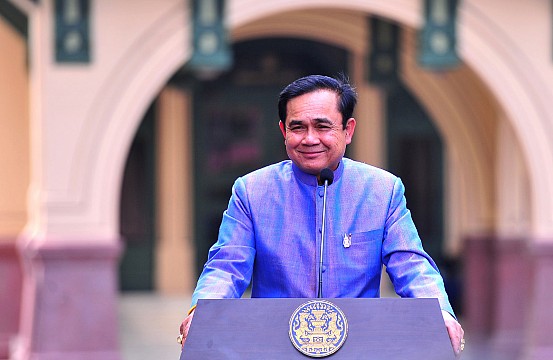 The legislation was initiated long ago and its consideration should stop as it there was no pressing need for it, the prime minister said after the cabinet's meeting on Tuesday.
Gen Prayut said that other countries planned to use genetically modified (GM) plants during times of war or widespread disease that affected crop cultivation because they could be engineered to endure pandemics, produce high yields and consume less water.
Government spokesman Sansern Kaewkamnerd said the matter was shelved because Thailand had yet to reform its agricultural sector. The cabinet returned the bill to the Ministry of Natural Resources and Environment.
Opponents to genetically modified organisms (GMOs), including thousands of farmers, turned up in full force at key sites in 47 provinces last week to demand that Prime Minister General Prayut Chan-ocha suspend the Biological Safety Bill until it is properly amended.
In Bangkok alone, more than 500 people gathered at Government House to submit a petition to the premier via Government Spokesman Maj-General Sansern Kaewkamnerd.
Suree Yodprachong, chairwoman of Thai Tapioca Starch Association, recently said the government should listen to the opinions of the bill's opponents' as GM contamination of the environment will definitely have a negative impact on 530,000 cassava farmer families nationwide and the tapioca starch business that generate revenues of more than 70 billion baht and 140 billion baht each year respectively.
She said all the major starch markets in China, Europe and the United States also oppose GM crops.
"If GM crops are allowed to be commercially planted, which is possible under the controversial bill, then there is no guarantee that GM contamination will not be released into the environment and that would cause severe damage," she concluded.