Mexico's XII District Court has overturned a 2013 ruling that prevented biotech companies, including Monsanto and Syngenta, planting genetically modified (GM) maize in Mexico.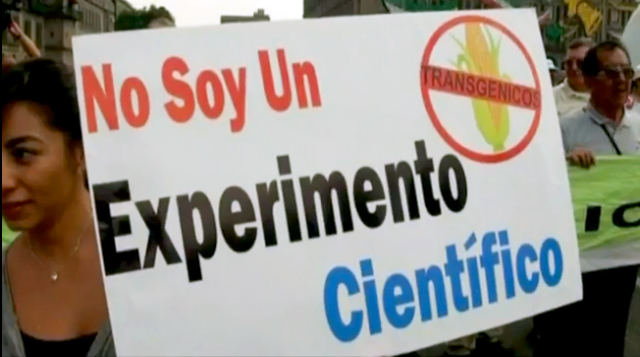 The decision has been appealed by Acción Colectiva del Maíz and will not come into force until the appeal/s have been heard and ruled on.
Source: www.proceso.com.mx/
The tragic ruling follows two years of 93 appeals by the Biotech Industry after the planting of GMO Maize was banned in September 2013 by the Twelfth Federal District Court for Civil Matters of Mexico City. Judge Jaime Eduardo Verdugo J. cited "the risk of imminent harm to the environment" as the basis for the decision.
The 2013 judge's ruling also ruled that multinationals like Monsanto and Pioneer were banned from the release of transgenic maize in the Mexican countryside" as long as collective action lawsuits initiated by citizens, farmers, scientists, and civil society organizations are working their way through the judicial system.
The group fighting for the GMO maize ban, Acción Colectiva, is led by Father Miguel Concha of the Human Rights Center Fray Francisco de Vittoria; Victor Suarez of ANEC (National Association of Rural Commercialization Entertprises); Dr. Mercedes Lopéz of Vía Organica; and Adelita San Vicente, a teacher and member of Semillas de Vida, a national organization that has been involved in broad-based social action projects to protect Mexico's extraordinary status as a major world center of food crop biodiversity and as the birthplace of the original varieties of maize.