Growing genetically modified (GM) crops will not be permitted in Scotland, Rural Affairs Secretary Richard Lochhead has announced as he moved to protect Scotland's clean, green status.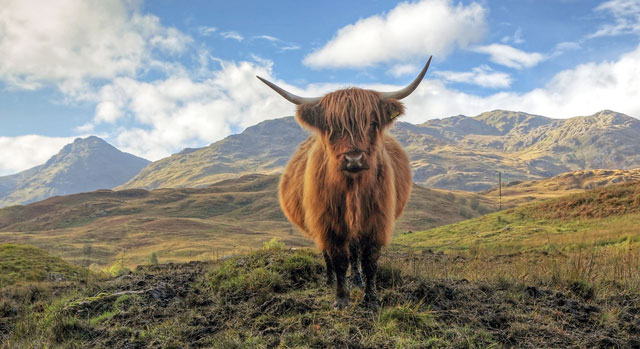 Mr Lochhead has confirmed that the Scottish Government intends to take advantage of new EU rules allowing countries to opt out of growing EU-authorised GM crops.
The Scottish Government will shortly submit a request that Scotland is excluded from any European consents for the cultivation of GM crops, including the variety of genetically modified maize already approved and six other GM crops that are awaiting authorisation.
The Cabinet Secretary said:
"Scotland is known around the world for our beautiful natural environment – and banning growing genetically modified crops will protect and further enhance our clean, green status.
"There is no evidence of significant demand for GM products by Scottish consumers and I am concerned that allowing GM crops to be grown in Scotland would damage our clean and green brand, thereby gambling with the future of our £14 billion food and drink sector.
"Scottish food and drink is valued at home and abroad for its natural, high quality which often attracts a premium price, and I have heard directly from food and drink producers in other countries that are ditching GM because of a consumer backlash.
"That is why I strongly support the continued application of the precautionary principle in relation to GM crops and intend to take full advantage of the flexibility allowed under these new EU rules to ban GM crops from being grown in Scotland.
"The Scottish Government has long-standing concerns about GM crops – concerns that are shared by other European countries and consumers, and which should not be dismissed lightly.
"I firmly believe that GM policy in Scotland should be guided by what's best for our economy and our own agricultural sector rather than the priorities of others. I recently kicked off a national discussion on the future of Scottish agriculture, and welcome views from all sides of the GM debate."
Background
Under EU rules, GM crops must be formally authorised before they can be cultivated in the EU geographical area.
The amendment to Directive 2001/18/EC came into force earlier this year and allows Member States and Devolved Administrations to restrict or ban the cultivation of genetically modified organisms (GMOs) within their territory.
The amended directive applies to new cultivation dossiers and not GMOs that have already been or are currently being considered for approval. Transitional arrangements have been put in place to enable Member States and Devolved Administrations to request that their territory is excluded from any consents in relation to applications that were received prior to April 2, 2015.
Member States/Regions wishing to use the transitional arrangements to opt out of growing EU approved GM maize MON 810 or any of the GM maize varieties currently awaiting EU approval must notify the European Commission by October 2, 2015.
The Rural Affairs Secretary kicked off a national discussion on the Future of Scottish Agriculture at the Turriff Show on Monday: news.scotland.gov.uk/News/Agri-vision-1ba6.aspx