The African Centre for Biodiversity (ACB), lodged an appeal last week to South African Agriculture, Water Affairs and Forestry Minister Senzeni Zokwana, against the general release approval of Monsanto's genetically modified (GM) maize, MON87460 granted by the Executive Council (EC): GMO Act. Such approval means that Monsanto can sell the GM maize seed, MON87460, to farmers in South Africa for cultivation.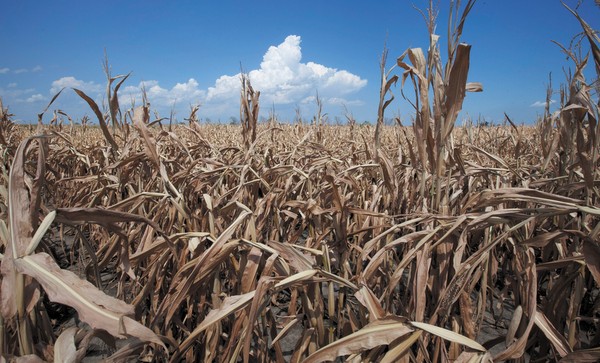 MON87460 is alleged to be 'drought tolerant;' a claim the ACB vehemently disputes.
Administrative justice, procedural fairness and sound science to the test
The appeal is a test for administrative justice and procedural fairness in regard to GM decision-making in South Africa. Administrative decision-making must be based on rigorous food safety, environmental and socio-economic assessments of the potential adverse effects of MON87460, taking into international biosafety best practice.
According to the ACB, the EC's approval is typical of GM decision-making, which simply reiterates and summarises information provided by Monsanto, who has a clear vested interest in the approval.  Such "rubber stamping" is unlawful. The EC is under a legal obligation to apply a risk averse and cautious approach, which takes into account uncertainties and the limits of current knowledge about the consequences of approving MON87460 for commercial production.
The GM variety will introduce novel proteins into human food and animal feed chains as well as the environment. There is no reliable history of safe use of the GM variety to justify its introduction in South Africa.
The ACB was specifically excluded from receiving the field trial data pertaining to efficacy trials performed in South Africa. It was thus prevented from meaningful public participation or independent review of the claimed 'drought tolerant' characteristic of the GM variety. Such exclusion has in ACB's view, rendered the EC's decision to approve the general release of MON87460 procedurally flawed. This calls for a determination to be made on appeal, of the constitutional rights of the ACB and the public, to access to information and administrative justice.
Drought tolerance disputed
An important consideration for the ACB is to test the veracity of Monsanto's claims of increased yield performance of MON87460 under water-limited and water-scarce conditions in South Africa. In this regard, the ACB is extremely concerned about the absence of peer reviewed scientific data and evidence supporting the claims of Monsanto. Critical issues would include whether the trials were conducted with conventionally bred drought tolerant maize varieties into which the so-called transgenic drought tolerant trait was introduced. If so, then the inherent drought tolerant characteristics of the conventional maize would confer an unfair, skewed and 'dishonest' advantage to the GM variety.
Socio economic impacts
According to the ACB, the EC has also turned a blind eye to the socio-economic impacts that may arise as a result of the Monsanto introducing MON87640 to smallholder farmers. Socio-economic studies conducted of the impacts of GM maize in the Eastern Cape point to huge economic risks for smallholder farmers. These studies also show that non-GM varieties, including open pollinated varieties (OPVs), outperform GM varieties because these OPVs are better adapted to smallholder farmers' agro-ecologies, fluctuations in rainfall and suboptimal storage conditions. Critically important considerations that the EC failed to take into account when approving the GM maize.
Donated technology or death trap for smallholder farmers?
MON 87460 stems from a Monsanto/Gates Foundation project, Water Efficient Maize for Africa (WEMA). The project is being implemented in South Africa, Kenya, Uganda, Tanzania and Mozambique, and purports to offer the GM drought tolerant maize to smallholder farmers in Africa as a 'Climate Smart' solution to abiotic stresses such as drought. Monsanto is offering to waive its technology fee and provide the seed to smallholder farmers at the same cost as conventional varieties. This means that Monsanto will still enforce its intellectual property rights (plant variety protection) on the seed against farmers who will still be expected to pay royalties to Monsanto. GM seed being handed out to farmers for free or made available through highly subsidised credit to entice farmers away from their current agricultural practices is a death trap for them. Experience in South Africa has shown that once the subsidies and credit dry up, farmers are deep in debt or are simply unable to purchase expensive seed and other inputs such as synthetic fertilizers and pesticides. In the meantime they lose their own OPVs and seed sovereignty.
The ACB has consistently opposed the field trials of MON87460 since 2007. It has brought the appeal in its own interests, in the public interest and in the interest of protecting the environment. The ACB has being assisted by independent biosafety experts and public interest lawyer, Adrian Pole.