On Wednesday Sustainable Pulse received a media advisory regarding the launch of a $ 25 Million international study on GMO and pesticide safety in Central London, UK on November 11.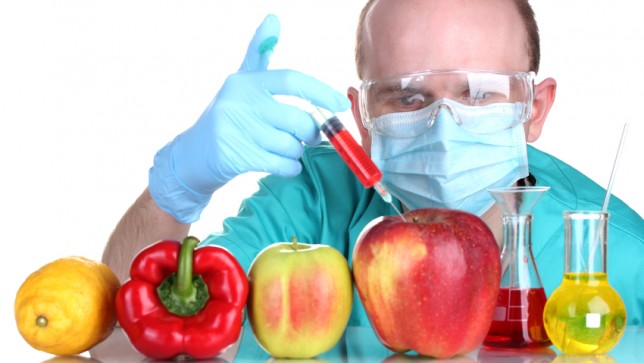 The location of the Press Conference has now changed due to the amount of interest according to the Factor GMO organizers – The new location is: St. James' Court, A Taj Hotel, 54 Buckingham Gate, London, SW1E 6AF www.stjamescourthotel.co.uk/About/location
According to the Media Advisory; "the $ 25 million 'Factor GMO' study will investigate the health effects of a genetically modified (GMO) crop that has been in our food and animal feed supplies for many years. It will answer the question: Is this GMO food and associated pesticide safe for human health? "Farmers, retailers, governments, scientists and consumers have been involved in a heated international debate since GM foods were introduced in 1994. However, there has never been a scientific study that is comprehensive enough to give them a clear answer regarding the safety for human health of any one GM food – until now."
The international 'Factor GMO' study will be the largest and most comprehensive long-term experiment ever conducted on a GM food and its associated pesticide.
The scientists involved in Factor GMO come from a 'neutral' background. They have no connection to the biotech industry or the anti-GMO movement, a factor that will add credibility to the results.
The scientists on the study review board are internationally respected experts in their fields from the U.S., Italy and Russia.
'Factor GMO' will also add valuable data of unprecedented power to enable regulators, governments and the general public of every country to answer the question: Is the GM food and associated pesticide tested safe at real-world levels of consumption and exposure?
Factor GMO is the first long-term combined GMO/pesticide safety study that has involved full multi-generational, toxicology and carcinogenicity arms.
Henry Rowlands, Sustainable Pulse's Director, stated Wednesday; "It is with optimism that I welcome this opportunity to find out the full truth about the possible harm caused by GMOs and pesticides to human health. This is the Ultimate Study that we have all waited 20 years for. I have always supported 'neutral' science." Sustainable Pulse will keep our readers updated with all of the details surrounding the study when they are announced.