On Monday, a federal judge issued a ruling overturning a popular pesticide reform law passed by the Kauai County Council last year. Four global pesticide and genetically engineered seed corporations – DuPont, Syngenta, Dow, and DuPont Pioneer – all challenged the passage of the new law.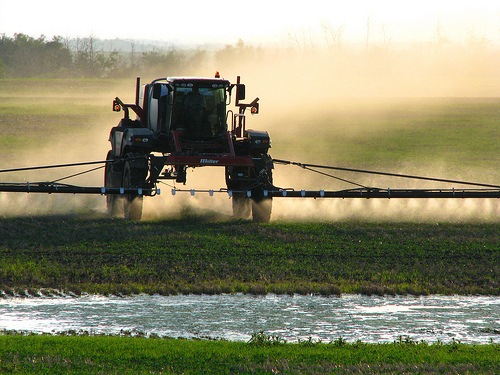 Pesticide Action Network (PAN) and its members in Hawai'i, including parents, farmers and teachers, is represented by attorneys at Earthjustice and intervened in the case to defend the County's law. Other community, food and farming groups are also involved in the suit, including a group of residents who have been directly affected by pesticide drift called Ka Makani Hoopono ("The Wind That Makes Right").
The law, Ordinance 960, created modest no-spray protection zones and a County-held database for reporting pesticide use and plantings of genetically engineered crops.
Paul Towers, spokesperson for PAN released the following statement:
"We're still reviewing the contents of the court order. Unfortunately, the judge's ruling appears to ignore the rights of counties in favor of global pesticide and genetically engineered seed corporations. By denying Kauai's law, the judge is undermining efforts to create more transparency and stronger protections for farmers, workers and families from hazardous pesticides. The ruling is also a direct challenge to the county's right to take action to protect the health of families and children in the community. PAN will work with our lawyers to explore all available options to defend the County of Kauai, and all opportunities to support a fair and green food system in Hawaii."
Read The Full Judge's Decision Here: www.slideshare.net/civilbeat/gmo-decision