According to a new market report published by Transparency Market Research, the global glyphosate herbicides market was valued at USD 5.46 billion in 2012 and is expected to reach USD 8.79 billion by 2019, growing at a CAGR of 7.2% over the forecast period from 2013 to 2019. In terms of volume, the global glyphosate market demand was 718.6 kilo tons in 2012.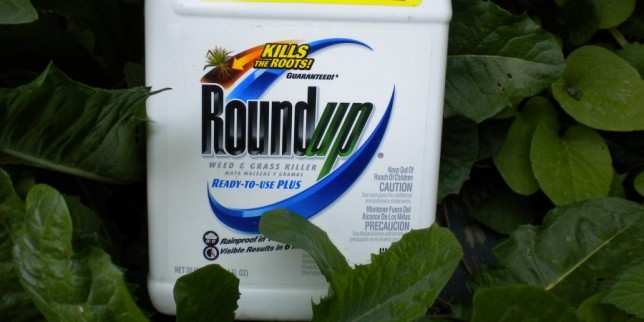 The Full Report '"Glyphosate Market for Genetically Modified and Conventional Crops – Global Industry Analysis, Size, Share, Growth, Trends and Forecast 2013 – 2019″: www.transparencymarketresearch.com
Glyphosate demand has witnessed a momentous growth in the past two decades, notably after the introduction of Roundup Ready, glyphosate tolerant GM crops by Monsanto, in 1995. Rising demand of glyphosate tolerant GM crops in countries such as the U.S., Brazil, Argentina, South Africa, India and China among others are expected to incite glyphosate demand for GM crops such as soybean, maize, cotton and canola (rape seed) among others.
GM crops accounted for 45.2% of the total glyphosate demand in 2012. Furthermore, glyphosate demand for conventional crops has been increasing, substantially, as a result of growing unsustainable global agricultural activities.
Increasing adoption of glyphosate tolerant GM crops mainly in the emerging economies of Asia Pacific and Latin America is expected to boost the market for glyphosate over the next six years. Additionally, the rising demand for no tillage farming systems is in turn expected to fuel glyphosate market. However, quick evolution and emergence of glyphosate resistant weeds along with stringent regulations over the use of agrochemicals, especially in Europe, is expected to fetter market growth over the forecast period.
Asia Pacific, riding on the high growth in countries such as China and India, is anticipated to be the fastest growing market over the forecast period of next six years. Growing adoption of herbicide tolerant GM crops in the region is one of the major reasons for the rising demand of glyphosate in Asia Pacific. The region accounted for more than 30% of the global glyphosate demand in 2012 and is expected to grow at a CAGR of 7.0% between 2012 and 2019.
North America is expected to be the highest revenue generator, owing to higher priced specialized glyphosate products available in the market as compared to low priced generic products available in Asia Pacific.
The glyphosate market is concentrated with top four players holding more than 50% share. Some of the key manufacturers of glyphosate include Monsanto Company, Nufarm Ltd., Syngenta AG., DowAgroSciences LLC, E. I. du Pont de Nemours and Company, Zhejiang Xinan Chemical Industrial Group Company, Ltd., Jiangsu Good Harvest-Weien Agrochemical Co., Ltd. and Nantong Jiangshan Agrochemical & Chemicals Co., Ltd. among others.
The development of scientific studies showing glyphosate's possible health risks to humans and damage to the environment could harm the image and global markets of the top four players mentioned above over the next 5 years.
Health risks
Laboratory and epidemiological studies have already confirmed that Roundup and glyphosate pose serious health and environmental hazards, including possible endocrine (hormone) disruption, cell death, DNA damage, cancer, birth defects, and neurological disorders.
Some of these toxic effects are observed at low, realistic doses that could be found as residues in food and feed crops and in drinking water.
People are exposed to glyphosate though contaminated food, water and air, often as a result of the herbicides application to fields. This is not only the case in rural areas, where 'Roundup Ready' GM crops are grown on a large scale. Glyphosate-based herbicides are widely used by municipal authorities on roadsides, pavements, and in public parks and school grounds. It is also widely used by home gardeners.
Roundup and glyphosate and their residues have been detected in testing in breast milk, pregnant women's blood, urine, rain, food and groundwater.
Not enough safety tests
Roundup and other glyphosate herbicide formulations as sold and used have been found in studies to be more toxic than the isolated ingredient, glyphosate. However, only glyphosate alone is tested in long-term safety tests for regulatory authorisations. This is a fundamental problem affecting all pesticide authorisations.
The 'safe' dose for Roundup exposure set by regulators is not based on up-to-date objective evidence. So, current regulations do not protect the public.
The chemicals used in the GM model of farming are toxic, and the model of farming itself is unsustainable and damaging to the environment – with an increase in herbicides significantly increasing pollution and health risks for citizens, and contributing to biodiversity loss.
The only people who stand to gain from this model are those that produce the herbicide-resistant crops and the chemicals required to grow them.