Russian lawmakers want to equate GMO-related activities that may harm human health or even cause death to terrorist acts and impose criminal liability on producers, sellers and transporters of genetically modified organisms, the newspaper Izvestia writes in its Thursday issue.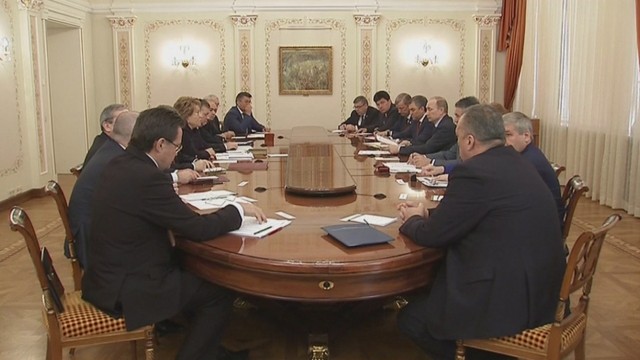 Source: itar-tass.com
A bill to this effect was submitted to the Russian State Duma lower parliament house by the Duma agrarian committee and the Liberal Democratic Party (LDPR) faction, who claimed that the government's bill referred to parliament was too mild. The bill's initiators say liability for GMO-inflicted harm should be expanded to state and local self-government officials. Under the bill, criminal responsibility should be applicable to companies and government officials only, while individuals should be subject to disciplinary liability.
The bill also provides for fines for concealing or deliberate distortion of information about environmental impacts of GMOs. Thus, individuals will be punished by a fine ranging from 500 to 1,000 roubles (14.5-29 U.S. dollars), government officials – by a fine of 1,000-2,000 roubles, and legal entities – by a fine of 10,000-20,000 roubels.
Kirill Cherkasov, the first deputy chairman of the State Duma agrarian committee, said that tough regulation should be imposed in the area of gene engineering, since imports of GMO-containing products had increased dramatically after Russia joined the World Trade Organization (WTO). He said that the State Duma would issue a package of amendments to the national laws regulating technical and economic aspects of GMO-related activities by its autumn session.