Republican Governor Paul LePage has kept his written promise to the people of Maine by signing Maine's GMO labeling bill, LD 718, into law on Thursday.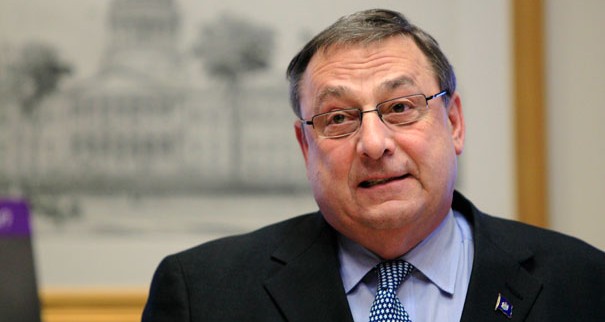 LePage left it to the last minute as the Maine Constitution had required him to act on LD 718 this week at the latest. However, later is better than never as GMO Free Maine made clear Thursday.
GMO Free Maine stated "It's official. Maine is the second state in the country to require labeling of GMO foods. Please join us at a celebration on Tuesday at 1:30 in the Hall of Flags at the State House in Augusta!" on their facebook page soon after Lepage signed the bill.
Maine's state senate easily passed a bill in June 2013 that may one day mandate the labeling of foods containing genetically modified organisms. The bill passed 35-0, but before labels are required, five consecutive states must also pass labeling laws.
For Maine, that also means the GMO labeling will only go into effect if New Hampshire, the only state with which it shares a border, passes a similar law.
According to local newspaper reports Mainers share nearly unanimous support for the right-to-know. A scientific Pan-Atlantic poll conducted last spring showed 91 percent of Maine voters favored legislation enshrining their right to know about GMOs.
Similarly, in late 2013 another scientific Mellman poll indicated 90 percent of New Hampshire voters support right-to-know GMO labeling.
Repeatedly, national polls have shown phenomenal support for GMO labeling: 93 percent in a July 2013 New York Times poll; 96 percent in a February 2011 MSNBC poll; and 93 percent in an October 2010 Reuters/NPR poll.