Police from Huaihua city in Central China's Hunan province, have busted a suspected GM corn seeds smuggling ring, the National Business Daily reported this week.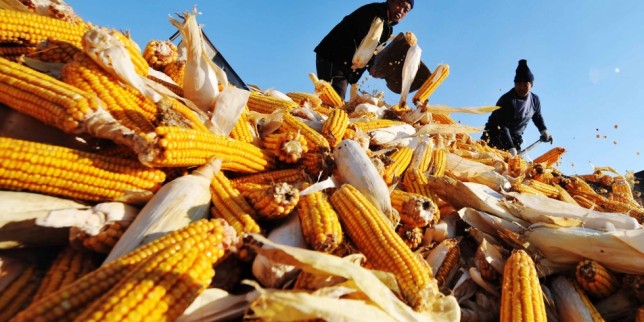 The seeds of "US golden corn", allegedly smuggled since 2003 from Hong Kong and Thailand, caused 200 acres of corn to fail last year in the Tongdao county of Huaihua according to local officials.
Source: Ecns
The smuggled corn seeds were reported to be from Monsanto and Syngenta varieties.
Police apprehended one of the main smugglers, Luo Haihong, who has allegedly imported over 500,000 tons of corn seeds since 2003, without permission.
According to Chinese law, foreign seeds can only be cleared by customs after passing tests by inspection and quarantine authorities.
Li Wenliang, a professor at the Chinese University of International Relations (UIR), said agricultural specialists had detected that part of the seeds might be genetically engineered. "Genetically modified corn seeds have infiltrated China, and brought potential hazards to China's food security, or even national safety."
Yin Zhicai, a deputy chief at the Tongdao Public Security Bureau, said large batches of the seeds were smuggled in and added that "some were also brought in by tourists traveling to China."
Liu Yuejin, another professor at UIR who participated in the investigation, said they didn't yet know how many illegal seeds were brought into China.
"Smuggled seeds have been a cancer in the local market," Liu said. "They would undermine farmers' interests, and cause food safety and national security problems if they were grown in large numbers," he concluded.
This latest scandal will add to the deepening fears amongst US farmers regarding the already troubled GMO trade relations with China. China's quality watchdog said Friday that it has refused 545,000 metric tons of U.S. corn so far this year in cargoes that contained Syngenta's MIR162 strain.