The Turkish Council of State has cancelled the import of two of Monsanto's genetically modified corn varieties (MON810 and MON810x88017) following a lawsuit filed by the 'No to GMO Platform'.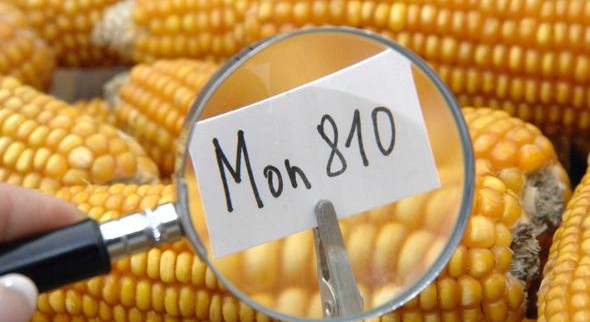 In light of this ruling, the re-evaluation of all GMOs approved for import should be re-evaluated and their approval should be revoked according to Greenpeace Turkey. The Turkish Biosecurity Council had allowed the import and use as animal feed of 16 GM corn and 3 GM soy varieties despite a public outcry in Turkey.
Presently, the fact that other GMO varieties are still allowed shows that the Biosecurity Council's decisions do not comply with the "Precautionary Principle" ordered by the Turkish Biosecurity Law. Also, the Biosecurity Council's statement that GMO varieties are safe constitutes an unlawful situation.
The Turkish Council of State's rulings show that all GMO import and use approvals given in the past by the Biosecurity Council were against the Biosecurity Law.
Greenpeace Mediterranean Food and Agricultural Campaign Leader Tarık Nejat Dinç stated: "In light of the Turkish State Council decision, we see once again that it is impossible to say that the GMO varieties which have been allowed up until today are safe. This is why we demand that the Biosecurity Council convenes at once and that it revokes all of its favorable views. This is an imperative dictated by the Biosecurity Law itself. Every single day that goes by without a step taken in this direction means contravening the law and committing unlawful acts."
One of the reasons behind the State Council's decision regarding the two GM corn varieties (Monsanto's MON810 and MON810x88017) is that the Biosecurity Council did not apply the "Precautionary Principle" while allowing the GM corn varieties for animal feed; in other words, the Biosecurity Council has allowed their import regardless of scientific uncertainty. This ruling has also revealed that the Biosecurity Council has not fully taken into account the Risk Assessment Committee and Socio-economic Evaluation Committee reports mentioning the risks of gene escape.
The Turkish State Council has taken this decision following a lawsuit filed by four groups (Ecology Collective, Agriculture Engineers' Chamber, Environment Engineers' Chamber and Consumer Rights Association) from the "No to GMO Platform". Greenpeace Mediterranean is also part of the platform.
Dinç concluded, "The State Council's decision has shown that we have come to the end of the road regarding GMOs. Turkey's 15 year old dangerous experimentation with GMOs should be terminated and Turkey should close its doors to GMOs forever. Presently, the Food Agriculture and Husbandry Ministry should convene the Biosecurity Council at once, re-evaluate and ban all allowed GMOs in light of the State Council's decision, stop all GMO imports beginning today and should urgently take necessary steps to create a 100% GMO-free safe Turkey. The survey we had conducted showed that 82% of Turkey is anxious about GMOs. Greenpeace Mediterranean will closely follow this issue as it did last year."