Leslie Stoddard, the Co-Founder of GMO Free Idaho, is placing her unique summaries of the GMO fight in the US, live here on Sustainable Pulse starting this week. Follow her expert opinions and thoughts as the GMO labeling campaign spreads fast across the country.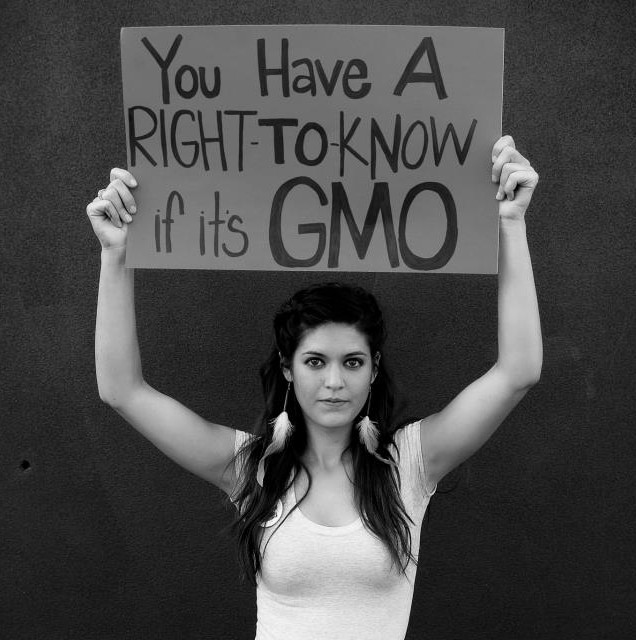 The Immorality of GMOs….Are YOU Part of the Problem or the Solution?
Leslie has already taken it upon herself to create a unique blog on YouTube – '30 Day with Non-GMO Activist Leslie Stoddard', which manages to summarize what GMO activists all over the World go through on a daily basis.
Leslie Stoddard:
"In the fall of 2009 my life was forever changed by three little words. Genetically Modified Organism. I had never heard the term GMO before and when I realized that the genetics of our food supply have been modified with foreign DNA without our knowledge, without our consent, and without safety testing, I knew I had to do something to let others know what we are eating.
I started doing online activism and speaker training with the Institute of Responsible Technology. IRT got me in touch with Jenny Easley, a Mother from Middleton, Idaho, who's story was nearly identical to mine. We got together and formed GMO Free Idaho.
We are dedicated to educating Idaho consumers and farmers about the presence of genetically modified organisms in our food supply and raising awareness about the importance of buying local and organic.
Our goal is to pass GMO labeling laws in Idaho during the 2014 Legislative Session.
I currently reside in Boise, the Idaho State Capitol, but I was raised in rural Idaho in the small town of Ashton. I grew up surrounded by GMO fields and industrial agriculture, never knowing the consequences of farming this way.
Learning about GMOs opened my eyes to the destruction that industrial agriculture has caused on our environment and our health.
I'm passionate about this cause because I care about the future of our planet and the health of future generations."
Back to Basics – What Is A GMO?
GMO Crops = Epic Fail
'Merica! And the Illusion of Freedom in Your Food
GM Crops Kill U.S. Exports
Is Glyphosate Killing Our Gut Flora?
Shop Non-GMO Project Verified
Is Alfalfa Ruined?
ACTION ALERT! Stop GM Salmon by April 26th
4 Reasons GMOs ARE NOT and WILL NOT Feed a Hungry World
Monsanto Corp. – Above the Law Since 1992
How to get involved with GMO Labeling