GMO Delete has a very simple plan: to gain support from around the world for deleting GMOs from our food and drink. Sign Our Petition Here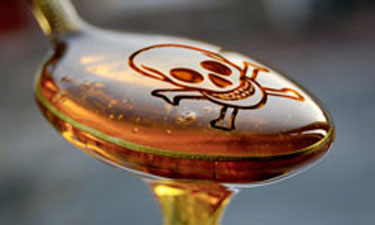 After creating the first virtual worldwide library of evidence of harm from GMOs and the Glyphosate-based herbicide Roundup – GMO Evidence – we have now decided to start a worldwide petition to ask some of the largest global food and drink companies to delete GMOs from their products starting with Coca-Cola!
GMO Delete's targets will also include Nestle, Kelloggs, Mars and Pepsico.  As consumers we spend $ billions at the cash register because we 'love' these products. We were never asked if we want GMOs in these products that we love!
Why Coca-Cola?
Coca-Cola Million Dollar Donation to Stop GMO Labelling
Coca-Cola North America has recently given donations totalling $1,164,400 to try to stop foodstuffs which contain GMOs from being labelled in the USA.
Coca-Cola: 'GMOs Are Safe'
Coca-Cola recently announced that it won't bow to pressure from some of its shareholders to avoid the use of sweeteners made from genetically engineered crops, nor will it label its products as "biotech" or "non-biotech".
In its 2011 annual report to stockholders, the company notes a proposal on behalf of a group of shareholders asking that it adopt a policy to phase out the use of GMO products and provide an interim step of labelling and identifying products containing such ingredients.
"We recognize the views of those who oppose genetic engineering in agriculture," Coca-Cola's board of directors noted, "and we respect their right to those views. We are continually monitoring this field ourselves. However, with respect to this specific proposal, we can assure our shareowners that the new crop varieties at issue here do not alter the safety or quality of our products in any way."
Coca-Cola Contains GMO High-Fructose Corn Syrup (HFCS)
High fructose corn syrup (HFCS) comes from GMO corn.
Coca-Cola and Pepsi switched to using HFCS instead of sugar in the U.S. and Canada in 1984 because it was far cheaper for them (however they still use sugar in other nations, where GMOs are either banned or labelled).
Please Support us by signing the petition, sharing our site with your followers and friends and also back-link to our campaign on your site.
Follow Us on Facebook: www.facebook.com/pages/GMO-Delete/153319038140148 or on Twitter: twitter.com/GmoDelete
Contact Us for more information at [email protected] or using the contact from on our web-site: www.gmodelete.com