FINLAND, Minn. – June 25, 2012 – The Organic Consumers Association (OCA) today challenged the American Medical Association (AMA) on its failure to support mandatory labeling of foods containing genetically engineered ingredients.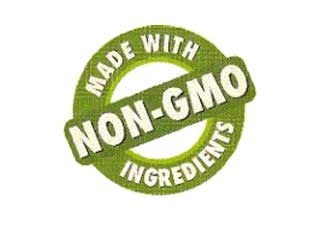 At a meeting last week, the AMA called for mandatory pre-market safety testing of genetically engineered foods as part of a revised policy, but the AMA did not call for mandatory labeling of GMOs.
"The AMA's new policy on GMOs does not go far enough," said Ronnie Cummins, Executive Director of the OCA. "We are disappointed, and frankly confused. On the one hand, the AMA is telling consumers that GMOs should be tested for any potential health hazards, before food manufacturers are allowed to sell them to the public. On the other hand, they're effectively saying that it's OK that products containing GMOs are not labeled. It makes no sense to acknowledge enough doubt about the safety of genetically engineered ingredients to recommend pre-market testing, but disagree that consumers should have the right to know which foods contain GMOs. Shouldn't consumers be able to avoid GMOs unless they have first been proven safe?"
Between 75% – 80% of all processed foods in supermarkets contain GMOs, Cummins said. Yet there is no way for consumers to make informed choices about these foods, because food manufacturers are not required to label GMO ingredients. "Without labeling laws, biotech and food companies can continue to test GMOs on unknowing, unwilling human beings."
The AMA's failure to recommend GMO labeling came on the heels of yet another new report earlier in the week on the health hazards of GMOs. The report, "GMO Myths and Truths", presents a large body of peer-reviewed scientific and other authoritative evidence of the hazards to health and the environment posed by genetically engineered crops and organisms (GMOs).
American Public Health Association, the American Nurses Association, the Illinois Public Health Association, and the California State Medical Association have passed resolutions calling for labeling of genetically engineered food, according to the Truth in Labeling Coalition.
The OCA is a strong supporter of the upcoming Nov. 6 California Ballot Initiative that will require labels on genetically engineered foods and ban the routine industry practice of marketing GMO-tainted foods as "natural."
The Organic Consumers Association (OCA) is an online and grassroots non-profit 501(c)3 public interest organization campaigning for health, justice, and sustainability. The Organic Consumers Fund is a 501(c)4 allied organization of the Organic Consumers Association, focused on grassroots lobbying and legislative action.