A team of U.S. researchers led by the Dean of the College of Public Health at George Mason University, Dr. Melissa Perry, found in a new systematic review that there is a strong association between insecticide exposure and lower sperm concentration in adult men globally.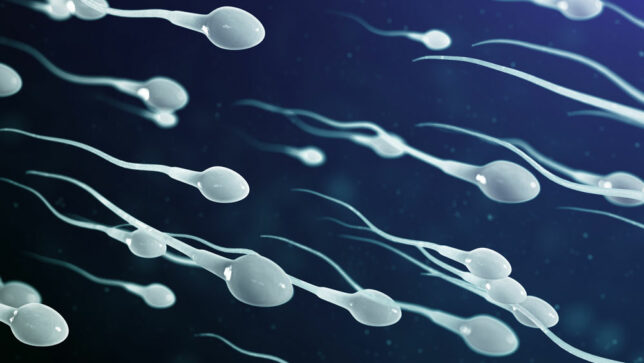 "Understanding how insecticides affect sperm concentration in humans is critical given their ubiquity in the environment and documented reproductive hazards. Insecticides are a concern for public health and all men, who are exposed primarily through the consumption of contaminated food and water," said Lauren Ellis, MPH, doctoral student at Northeastern University, who was one of the researchers on the paper.
The team reviewed nearly five decades of human evidence regarding the health impacts of exposure to two widely used insecticide classes, organophosphates and N-methyl carbamates, and found consistent associations with lower sperm concentration, which warrants concern, particularly in light of observed downward trends in semen quality demonstrated by other studies.
"This review is the most comprehensive review to date, sizing up more than 25 years of research on male fertility and reproductive health. The evidence available has reached a point that we must take regulatory action to reduce insecticide exposure," stated Dr. Perry, the senior author on the paper.
The research team systematically reviewed 25 human studies of occupational and environmental insecticide exposure conducted over the course of nearly 50 years. The study revealed consistent evidence of robust associations between insecticide exposure and lower sperm concentration.
In 2017, Dr. Shanna Swan and her research team made an alarming discovery: Western men have experienced a 50% decline in sperm counts over the past 40 years.
Dr. Swan came to her conclusions after examining 185 studies involving close to 45,000 healthy men. The result sent shockwaves around the globe—but the story didn't end there. It turns out that our sexual development is changing in broader ways, for both men and women and even other species, and that the modern world is on pace to become an infertile one—by 2050 a large section of the global population will need technological assistance to procreate.
In the alarming book COUNT DOWN, Dr. Swan and Stacey Colino unpack research that reveals how both lifestyle and chemical exposures in our environment are affecting our fertility, sexual development and general health as a species. The pages brim with new and underreported findings such as:
Environmental chemicals may be blurring gender and affecting sexual preference;
A man today has only half the number of sperm his grandfather had;
Women's fertility is being affected by EDCs (endocrine-disrupting chemicals) and lifestyle, too—not just men's. Studies are finding correlations between EDC exposure and a rise in miscarriages and birth defects, and a decline in egg quality and quantity. EDCs can even affect a baby in utero if exposed during pregnancy
The 1% effect: declines in sperm count, testosterone and fertility and increases in testicular cancer and miscarriage rates are all occurring at about the same rate: 1% per year;
Damage from a man's or pregnant woman's exposure to problematic chemicals and lifestyle influences can harm the reproductive health of future generations.
Moms' exposure to common chemicals during pregnancy alters masculinization of her male offspring as well as their long-term fertility;
The increasing numbers of fish, frogs, and reptiles that are being born with ambiguous genitalia, including both ovaries and testes, often in the same creature.
The human species is endangered. With the 50% drop in sperm counts over the past four decades, we may not have the ability to reproduce naturally much longer.