A group of researchers from France, led by Prof. Gilles-Eric Seralini, have identified toxic levels of undeclared ingredients such as heavy metals and polycyclic aromatic hydrocarbons in some new alternatives to glyphosate-based herbicides, which have been entered on to the European market since restrictions were put on glyphosate in certain European Union countries.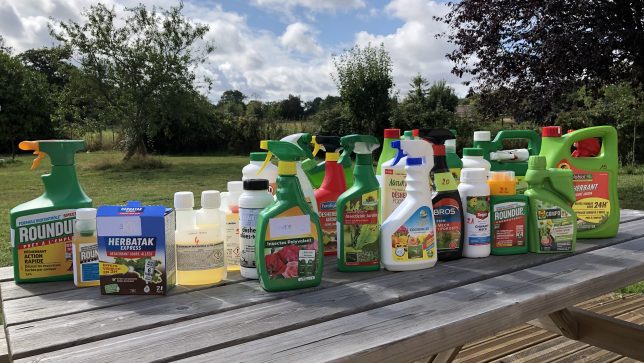 This new research follows a study by the same group of researchers in 2018, which identified petroleum residues and heavy metals in glyphosate-based herbicides such as Roundup. According to the researchers their undeclared presence can explain carcinogenic effects in humans but also mammalian tumours and lethal liver and kidney diseases.
Prof. Seralini's team recently analysed 14 formulations of some of the new alternative chemical herbicides using gold standard mass spectrometry. Heavy metals were detected at toxic levels of up to 39 mg/L, including iron, lead, nickel, silicium, titanium and arsenic. Carcinogenic polycyclic aromatic hydrocarbons were also detected, at levels up to 32–2430 μg/L in 12 of the herbicides studied.
Sustainable Pulse Director, Henry Rowlands, stated; "These results show that the difference between "active ingredient" and "inert compound" is a regulatory assertion with no demonstrated toxicological basis and thus an immediate ban on both these specific new alternative herbicides and glyphosate-based herbicides is required."
"There are most likely some alternative chemical herbicides that do not contain such toxic ingredients, however it is vital that the companies that manufacture them are transparent on all the ingredients they contain, both active and inert," Rowlands continued.
The Detox Project has recently proposed a transition to new technology , that does not involve toxic chemicals for weed control, including electric weeding.