Bayer AG has reached final settlement terms with three major law firms representing thousands of plaintiffs who claim exposure to Monsanto's glyphosate-based herbicides caused them to develop non-Hodgkin lymphoma, USRTK reported Tuesday.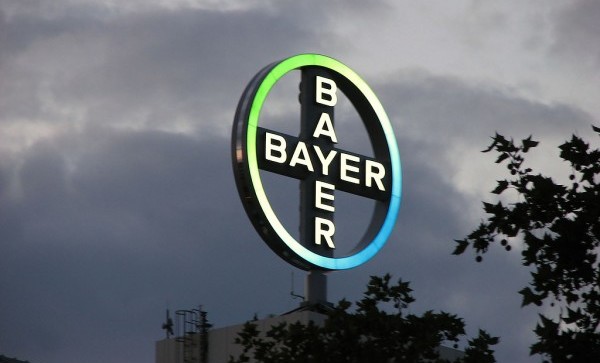 Source: USRTK By Carey Gillam
The new deals have been made with California-based Baum Hedlund Aristei & Goldman law firm; the Andrus Wagstaff firm from Colorado; and the Moore Law Group of Kentucky. The firms each filed notification of the deals with the U.S. District Court for the Northern District of California on Monday.
The deals come after allegations by the three law firms that Bayer was reneging on terms of agreements already made months earlier. The firms told the court Monday that they each now have a "fully-executed and binding Master Settlement Agreement with Monsanto."
Notably, the deals mark a critical step toward bringing closure to the five-year-old mass tort litigation that now tallies more than 100,000 claims brought by people from around the United States who used Roundup and other glyphosate-based herbicides made by Monsanto before they developed cancer.
Bayer bought Monsanto in 2018 just as the first Roundup cancer trial was getting underway. It has since lost all three of the three trials held to date and has lost the early rounds of appeals seeking to overturn the trial losses. Juries in each of the trials found that Monsanto's herbicides do cause cancer and that Monsanto spent decades hiding the risks.
The jury awards totaled well over $2 billion, though the judgments have been ordered reduced by trial and appellate court judges.
Bayer had threatened to file for bankruptcy if no nationwide settlement was reached, according to communications from the plaintiffs' firms to their clients.
Glyphosate Box

Glyphosate Residue Free Certification for Food Brands – Click Here

Test Your Food and Water at Home for Glyphosate – Click Here

Test Your Hair for Glyphosate and other Pesticides – Click Here to Find Our Your Long-Term Exposure
Bayer announced in June that it had reached a $10 billion settlement with U.S. law firms to resolve most of more than 100,000 Roundup cancer claims. But at that time only two of the major law firms in the sweeping litigation had final signed agreements with Bayer – The Miller Firm and Weitz & Luxenburg, according to sources close to the negotiations. The Baum firm, the Andrus Wagstaff firm and the Moore firm had memorandums of understanding but not final agreements, sources said.
The company's efforts to resolve the litigation have been stymied in part by the challenge of how to head off claims that could be brought in the future by people who develop cancer after using the company's herbicides. Bayer tried to get court approval for a plan that would have delayed the filing of new Roundup cancer cases for four years, and would have established a five-member "science panel" to determine whether Roundup can cause non-Hodgkin lymphoma, and if so, at what minimum exposure levels. If the panel determined there was no causal connection between Roundup and non-Hodgkin lymphoma then the class members would be barred from future such claims.
U.S. District Judge Vince Chhabria rejected the plan, sending Bayer back to the drawing board.
Bayer had said Thursday that it was making progress in the development of a "revised" plan to resolve potential future Roundup litigation. The details of the revised class plan will be finalized over the coming weeks, according to Bayer.
Several plaintiffs have been unhappy with the settlement, saying they will not receive very much money despite years of expensive cancer treatments and ongoing pain and suffering. Indeed, many plaintiffs have died while waiting for a resolution.
On September 9, lawyers for Marie Bernice Dinner and her husband Bruce Dinner filed notice with the court that 73-year-old Marie died on June 2 from the non-Hodgkin lymphoma she and her husband alleged was caused by her exposure to Monsanto's weed killers.
Lawyers for Bruce Dinner asked the court to allow them to amend the complaint against Monsanto to add a claim for wrongful death. The couple was married 53 years and have two children and four grandchildren.
"Marie Bernice was an extraordinary person. Her death should have been prevented," said lawyer Beth Klein, who is representing the family.