A new study from Argentina, which used the methodological criteria of the International Study of Asthma and Allergies in Childhood (ISAAC), has identified a relationship between environmental and residential exposure to glyphosate and the high prevalence of asthma in the small city of Monte Maíz in Argentina.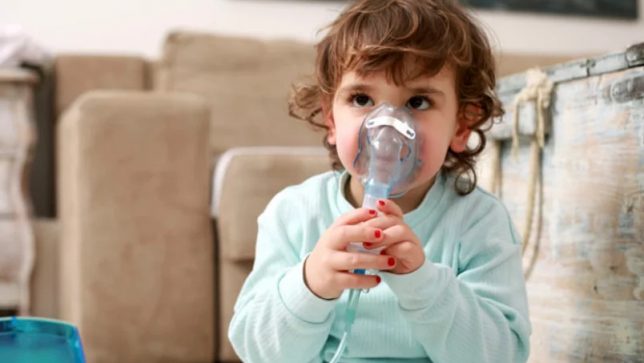 This study has a very unusual story, as it was started at the request of a group of citizens, led by the Mayor of Monte Maíz, due to their concerns about previously rare diseases becoming more prevalent in the city. The citizen group requested an evaluation of the health status of their local population from a research team at the Division of Medical Sciences of the National University of Córdoba (UNC), in which the researchers evaluated the health of the entire population through a door to door survey covering every household, alongside detailed environmental analysis.
The study was carried out in order to determine if there had been an increase in the prevalence of cancers, reproductive, endocrine and immunological problems, and asthma linked to a greater exposure to pesticides. The objective was to analyze the environmental exposure to pesticides as a risk factor for the above-mentioned diseases and to correlate environmental factors in order to develop a causality hypothesis.
The same researchers that carried out the asthma study have already peer-review published their results showing that both reproductive disorders and cancer rates in Monte Maíz have increased, which was correlated with the high exposure to glyphosate and other pesticides of the city's inhabitants.
Asthma, Monte Maíz and Glyphosate
Asthma is the most commonly occurring chronic childhood disease in the world. According to the Global Asthma Report 2014 (GAR 2014), 14% of the world's children and 8.6% of young adults experience asthma. Childhood asthma is particularly prevalent in Latin America, and the International Study on Asthma and Allergic Diseases in Children (ISAAC) has identified environmental contamination as a key factor in the region's elevated rates of the disease.
In Argentina, asthma is a serious health problem, causing more than 400 deaths and 15,000 hospitalizations annually. As elsewhere in South America, rates of pesticide application have increased dramatically in Argentina since the mid 1990s. Genetically-modified crops (GMOs) covered an area of 25 million hectares in 2013 and 318,000 tons of pesticides were applied within the country's borders, including 250,000 tons of glyphosate, in a region where about 12 million people reside. Doctors in the region reported a shift in the morbidity and mortality profile of rural populations. Along with other conditions, wheezing and asthma are now frequently detected.
Glyphosate Box

Glyphosate Residue Free Certification for Food Brands – Click Here

Test Your Food and Water at Home for Glyphosate – Click Here

Test Your Hair for Glyphosate and other Pesticides – Click Here to Find Our Your Long-Term Exposure
This new study revelealed that at least 975,000 kilos of pesticides per year are applied in fields surrounding Monte Maíz, and concentrations found inside the city were several times higher than in the cultivated fields. Glyphosate was detected in 100% of grain dust samples and its concentration was 20 times higher than other pesticides.
The researchers continued; "Contamination with glyphosate in particular and with pesticides in general is predominant in the town. The burden of residential exposure to glyphosate is 13.5 times greater than the average burden of the national population, and within the city this burden seems to be even greater in certain areas where the grain dust impregnated with glyphosate is carried by the wind.
Interestingly the researchers discovered particularly high levels of glyphosate in the soil and grain dust found in children's playgrounds in Monte Maíz, 2792 parts per billion (ppb) and 505 ppb respectively.
The overall asthma prevalence, in GAR 2014, for people 18-45 years-old is recorded at 8.6%, with Argentina coming in slightly below average. However, in Monte Maíz the asthma prevalence in this age group was more than double the average. In the 13-14 year old age group the prevalence of asthma was 39.9%, compared to the 13.6% that ISAAC detected in this same age group in 3 other Argentinian cities.
Confounding variables such as smoking, premature birth and direct occupational pesticide exposure were not linked to this comparably high asthma rate in the city the researchers found, after analyzing the data using a range of accepted statistical methods.
The conclusion of the study's authors was that "the findings suggest a link between environmental exposure to glyphosate, and to a lesser extent, other pesticides, with high asthma prevalence."